Decorating is autobiography," Gloria Vanderbilt says, sitting by a roaring fire in the living room that she paints and repaints as the mood takes her.
Every room in her two-bedroom apartment, on one of the quietest blocks of the Upper East Side, takes you on a visual treasure hunt with clues made up of paintings, photographs, and family heirlooms. A breadbox painted with a house in a pastoral landscape was done by her son, Anderson Cooper. She writes and paints in her studio downstairs, where she also creates her "Dream Boxes"—three-dimensional artworks like her dollhouse, an ongoing project expressing feelings about her childhood.
Gloria Vanderbilt grew up immersed in the spoils of the gilded age. Her great-great-grandfather, Cornelius Vanderbilt—known as the Commodore—founded the Vanderbilt fortune by building a shipping and railroad empire. Her father grew up in a 130-room mansion on Fifth Avenue that took up the entire block between 57th and 58th Streets, where Bergdorf Goodman and Van Cleef & Arpels stand today. Her mother, also named Gloria, was one of a pair of identical twins who were famous beauties in their youth. Gloria's childhood was legendarily dramatic and heartbreaking. At the age of 10, she endured a custody court battle between her mother and her aunt Gertrude Vanderbilt Whitney, who ended up winning.
She was a young teenager living in Old Westbury in her aunt's ordered mansion when she took on her first decorating project. She'd been assigned the room of Gertrude's late husband, whose drab brown furnishings made her feel considerably unwelcome. Eventually, she remade another room on the property in an elaborate Egyptian theme and so captivated a friend of her aunt's, Diana Vreeland, that Vreeland wasted no time in having her photographed, at 15, by Louise Dahl-Wolfe, for Harper's Bazaar—the first instance of what would become a lifetime of sitting for legendary photographers. It was an early glimpse of the talent and grit that would allow Vanderbilt to cast her creativity far and wide: designer jeans, novels, art, and some of the most original and well-documented rooms in contemporary decorating. In the sixties and seventies, for instance, she filled her family's townhouse with offbeat bohemian glamour, covering every inch of the master bedroom with patchwork quilts. "All the rooms I have ever lived in reflect the evolving taste of my hopes and dreams," she says.
As Anderson Cooper told me about his mother last year, "she is an emissary from a distant star that has long since faded out, and yet she is not adrift; she's incredibly in the moment and of this time. She has lived multiple lives—and lived completely and fully. I find it fascinating. And she is still doing that, you know—going through metamorphosis and evolving."
Photographs 4 through 11 from the forthcoming book The World of Gloria Vanderbilt, by Wendy Goodman (Abrams, November 2010)
Three generations: Gloria Vanderbilt in her living room in front of a portrait of her mother, painted by Dana Pond in Paris in the twenties, and next to a life-size cardboard cutout of her son, Anderson Cooper, which had been used in airports to publicize his book. Vanderbilt's clothes by Ralph Lauren.

Photo: Jack Robinson/Vogue/Condé Nast Archive, Copyright " Condé Nast
The entrance hall is painted an intense magenta, as are the window frames in the living room beyond. By tomorrow, they have as good a chance as any to be repainted green.

Photo: Jason Schmidt
Lillian Bassman's strip of photographs of Gloria and her infant son Stan.

Photo: " Lillian Bassman

Photo: Ditte Isager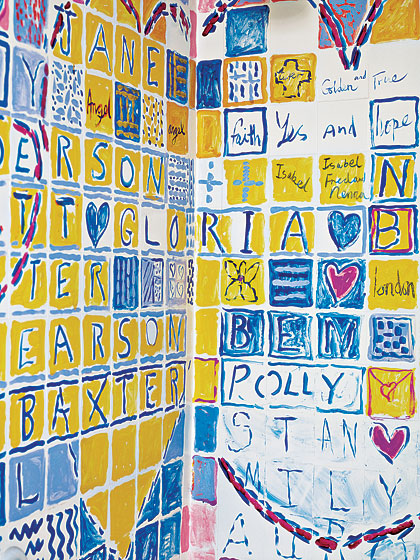 Photo: Ditte Isager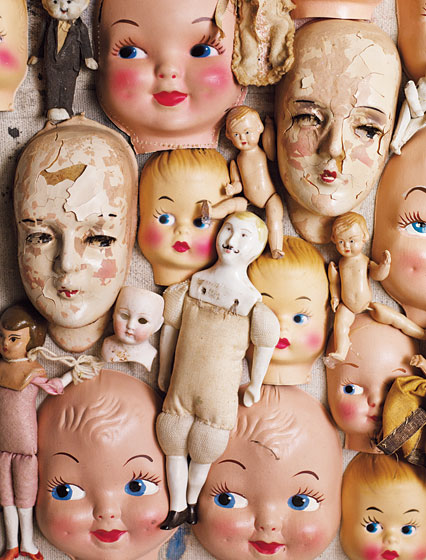 Photo: Courtesy of Gloria Vanderbilt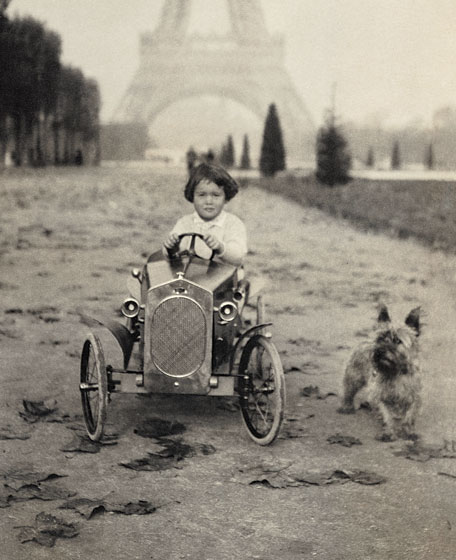 Photo: Ditte Isager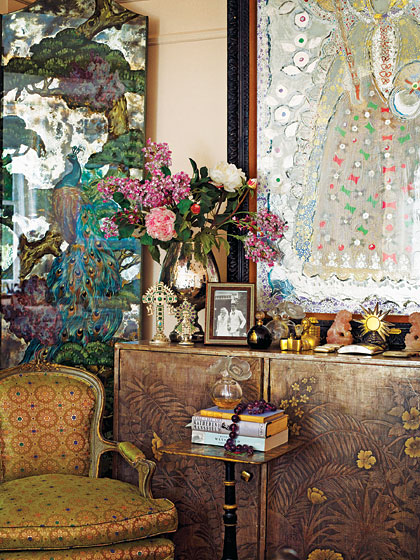 Photo: Inge Morath " The Inge Morath Foundation/Magnum Photos
Photo: Courtesy of Gloria Vanderbilt
Photo: Ditte Isager
A portrait by Miguel Covarrubias of Gloria's half-sister, Cathleen, hangs in the entrance hall.

Photo: Jason Schmidt
The living room includes a painting by Thomas Adrian Fransioli of Gertrude Vanderbilt Whitney's mansion in Old Westbury.

Photo: Jason Schmidt