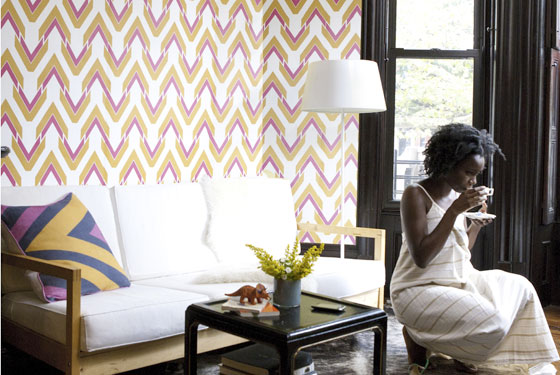 In It to Win It
The Oscars of the design world are back! This year's ceremony takes place Thursday, April 19, at the Altman Building in Chelsea and kicks off with cocktails and kibitzing at 6:30 p.m., followed by the awards show at 7:30 p.m. AIGA medalists Ralph Caplan, Robert Vogele, Armin Hofmann, and Elaine Lustig Cohen are receiving special honors; you can toast them in person if you stick around for the event's 8:30-to-10 p.m. music-and-conversation portion. Individual tickets range from $200 to $1,000 and may be reserved here; black-and-white cocktail attire is requested (135 W. 18th St., nr. Sixth Ave.).
From Finland With Love
And they're bringing their clean lines and minimalist color palettes with them. On Friday, April 20, from 6:30 to 8:30 p.m., Cooper Union's Irwin S. Chain School of Architecture, in partnership with New York's Architectural League, will host "Newly Drawn: Emerging Finnish Architects" as part of its multi-event series "New Finnish Architecture: The New Generation." Talking heads include ALA Architects' Janne Terasvirta, Lassila Hirvilammi Architects' Anssi Lassila, Avanto Architects' Anu Puustinen, K2S Architects' Mikko Summanen, and Tuomas Toivonen of NOW for Architecture and Urbansim (the Frederick P. Rose Auditorium, 41 Cooper Sq., on Third Ave. bet. 6th and 7th Sts.).
Buon Giorno, Street Art
The Little Italy Merchants Association, in a bid to attract hipper, younger things to the neighborhood, has set its sights on street art. First up in a series of forthcoming works: a mostly black and gray "family bonds"–themed piece by renowned Brooklyn artist Tristan Eaton. The rendering for the artwork, which will cover four stories and overlook a parking lot next to Sambuca's Café, depicts a gargantuan figure seemingly made of vines, plants, and assorted animal heads.
An Off-the-Wall Sale
If you needed an excuse to rethink those dull white walls, this is it: AphroChic, Jeanine Hays's three-year-old wallpaper company, is having a serious sample sale (its first one ever!), slashing prices 50 percent today through April 30. Samples rolls ($75) measure 18-inches-by-15-feet and come in four punchy hand-screened designs: Haze, a mimosa-yellow ikat print; the Magic Eye–like black-and-white Reflection; the Kuba-cloth-inspired the Beat in cerulean; and the seventies-chic the Vibe in mellow saffron and pink.