They no longer get to choose the placement of their lockers, for one. As of this year, lockers at Stuy are now assigned, which means kids can't pick their own "in clusters with their friends." And after what happened at Virginia Tech this year, the school installed a system that scans students as they walk in, which means students who skulk in late from lunch now get caught. The students blame new principal Stanley Teitel, whom they call Lord Voldemort, and have started a mini-uprising against his regime's Guantánamo-like rules, including building a Website, StuyWatch.com, to document its crimes." "Am I being unrealistic to try to know who's in the building and who's not?" Teitel wondered to the Sun. Maybe you are. Maybe, for teenagers, being cliquish and irresponsible is an inalienable right.
The Kids at Stuyvesant Aren't Gonna Take It
THE FEED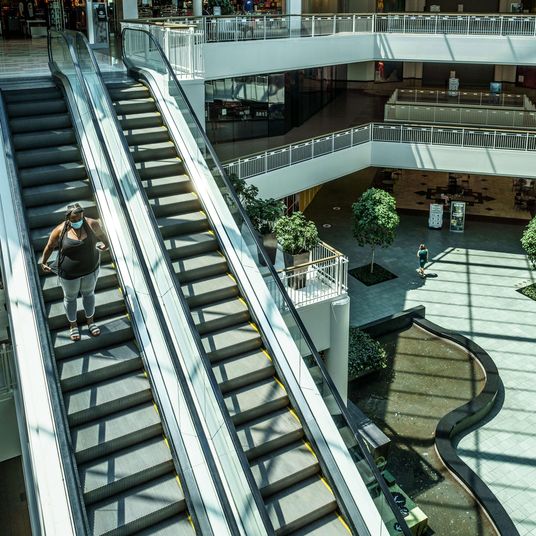 the economy
Congress Can't Handle the Truth About the Coronavirus Recession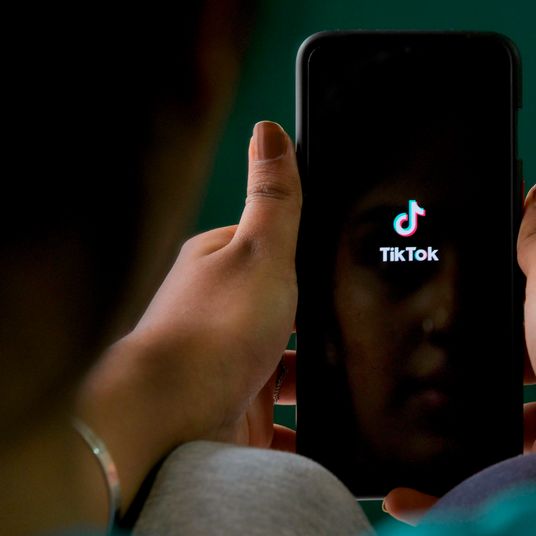 pivot
Can the Trump Administration Really Ban TikTok?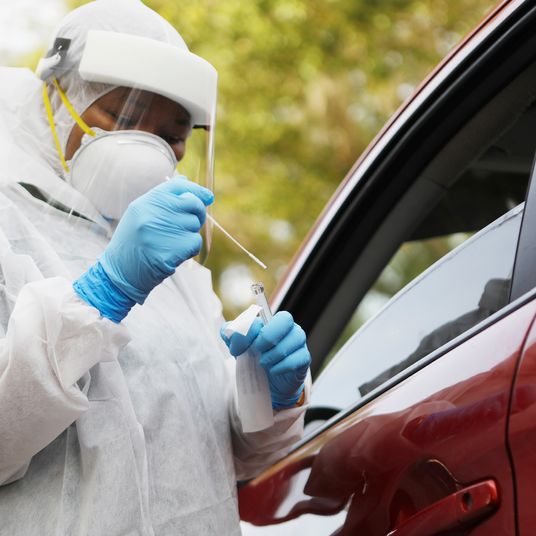 coronavirus
Coronavirus Hot Spot States by the Numbers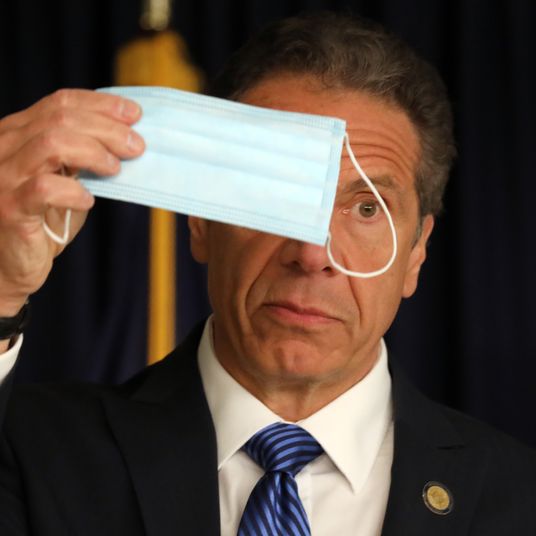 coronavirus
Everything We Do and Don't Know About New York's Reopening Plan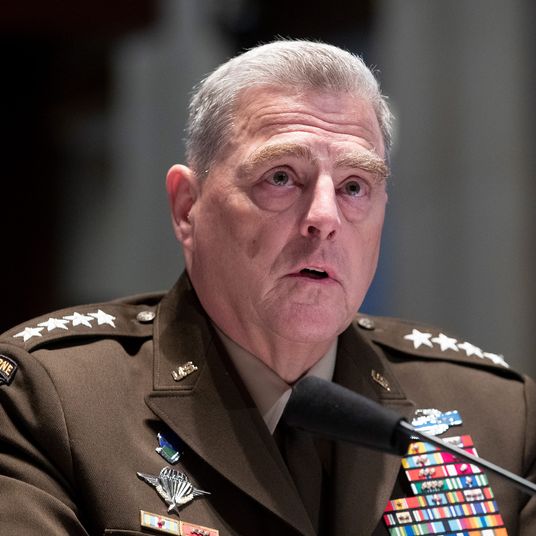 donald trump
Joint Chiefs Chairman Defies Trump on Bases Named After Traitors
vision 2020
The Unburdened Believer
coronavirus
A Hasty 'Reopening' Is Not a Good Political Move for Governors
Texas reported 105 COVID-19 related deaths on Thursday, the highest single-day increase in coronavirus fatalities, bringing the total number of deaths in the state to 2,918.
—
@ShimonPro
Things aren't going well in California either
The state of California reported 149 new coronavirus deaths on Thursday, its highest number of reported deaths in one day since the pandemic began.
—
@ryanstruyk
After dining out at a restaurant, violating the terms of his release from prison
Michael Cohen has been taken back into federal custody
—
@AaronKatersky
coronavirus
Why Is There Still a PPE Shortage?
new york city
'Black Lives Matter' Painted on Fifth Avenue Outside Trump Tower
supreme court
Supreme Court Gives Trump Legal Loss, Tactical Win in Tax Cases
inequality
No One Should Be Surprised That America Abandoned the Elderly to Die
Things continue to be very bad in Florida
This means that we're unlikely to see Trump's taxes before the election
🚨In the congressional subpoena cases, by a 7–2 vote, the Supreme Court rules that Congress DOES have the power to subpoena Trump's financial records—but sends the cases down for the lower courts to more carefully assess "separation of powers concerns."
https://t.co/FLpcA1m0Vz
—
@mjs_DC
No instant gratification on this one
Pete Williams making an important point right now on
@MSNBC
: the ruling today re: Vance doesn't mean the *public will see Trump's tax returns. This decision relates to the returns being sent to a grand jury (which is private).
—
@alivitali
the discourse
'Defending a Free Society' Requires Radically Changing This One
The first of today's two big Trump-records cases is in, and it's a loss for the president
WASHINGTON (AP) — Supreme Court rules Manhattan district attorney can obtain Trump tax returns.
—
@ZekeJMiller
Gorsuch helps deliver a big win to Native Americans
First
#SCOTUS
opinion: Much of Oklahoma remains Indian country and "only the federal government, not the state, may prosecute
Indians for major crimes committed in Indian country." 5-4, with Gorsuch joining the liberals.
https://t.co/jP0G5iYF4q
—
@adamliptak
It appears we're not quite Turkmenistan yet
Robert Redfield: CDC won't be revising school guidelines but will provide "additional information." "Our guidelines are our guidelines, but we are going to provide additional reference documents to aid basically communities that are trying to open K-through-12s," Redfield on ABC
—
@mkraju
coronavirus
America Is Refusing to Learn How to Fight the Coronavirus
Still-staggering numbers, four months in
BREAKING: 1.3 million workers seek U.S. jobless aid as layoffs remain historically high amid spike in coronavirus cases.
https://t.co/pExSIPHk0d
—
@AP
vision 2020
What Would a Democratic 'Tsunami' in November Look Like?
coronavirus
Tulsa Health Official: Trump Rally 'Likely Contributed' to COVID-19 Uptick
vision 2020
The Trump Campaign Is Considering Using Statues As Rally Props
the top line
Brooks Brothers' Problems Began Before the Coronavirus
coronavirus
Pence Announces CDC Will Change School-Reopening Guidance After Trump Complaint
HOUSTON (AP) – Houston officials cancel Texas GOP's in-person convention, citing coronavirus in one of nation's hot spots.
—
@kylegriffin1
Are the marquee conferences next?
NEW: The Ivy League announced it's pausing all sports and won't reconsider resuming athletic programs until at least Jan. 1, 2021.
The conference was the first to cancel athletic programs this spring and is now the first DI conference to call off football
https://t.co/a1yDCJL7hU
—
@axios