Maybe it's hubris brought on by the second Gilded Age, but 2007 may well go down as the Year the Wall Streeters Lost It. Just in time to coincide with our Money Issue, we've assembled a handy graphical breakdown of financial-worker malfeasance, from Albert Hsu entrapping an ex-mistress in a simulated rape-kidnapping to John Fitzgerald just plain having a monstrous ego. Spooky! —Dan Amira
Job
Agent of Destruction
Consequences
Why we love him
Albert Hsu

Manager, Anchor Point Capital hedge fund
Jealousy: This past February Hsu posed as his ex-mistress on a bondage Website, requesting to be kidnapped and raped as part of a sexual fantasy.
At least two years of jail time.
Because the good guy was the one who answered the online ad and asked the mistress to confirm the rape fantasy. Make him look like Prince Charming and you clearly fucked up big.
Christopher Carter

Broker for Maxim Investments Groups
Wrath: During spin class this August, Chris threw a guy (and his bike) into a wall for grunting during his workout.
Lawsuit; probably now working out in his basement.
There are about ten times a day in this city where we feel like throwing someone — and whatever they happen to be sitting on — into a wall.
Seth Tobias

Founder and manager, Circle T Partners hedge fund
Death: Was found floating in his pool over Labor Day weekend.
Until details are sorted out, purgatory.
Police weren't calling it a suspicious death until Tobias's personal assistant came forward with "proof" that Tobias was murdered by his wife. And that he secretly dated a male exotic dancer named "Tiger."
Timothy Sykes

Founder of now defunct Cilantro Fund Management
Overexposure: Sykes tirelessly promoted himself as his hedge fund hemorrhaged money.
The editor in chief of Trader Monthly disinvited Sykes from a party in September for making a mockery of the profession. (But then Sykes scored the cover of Young Money.)
He transformed an utterly trivial party spat resulting from his own ill-gotten publicity into … a mini media firestorm!
Richard "Chip" Bierbaum

Former trader for Calyon, a financing and investment- banking company
Recklessness: His risky unauthorized trading allegedly caused his company $353 million in losses this September.
He got canned.
This loose cannon refuses to play by the rules, profit-making or not. He's probably roaming the streets right now, a rogue trader, still losing absurd amounts of money.
Andrew Z. Tong

Trader for Steve Cohen's hedge fund,

SAC
Complaisance: It recently came to light that, around July 2005, he began taking estrogen pills at the behest of his boss.
"Turned gay": Began wearing dresses, slept with said boss. His lawsuit came before the New York State Supreme Court this May; it's in arbitration now.
What was that conversation like? Boss: "I'm going to need you to take a close look at the Templeton account, aaannnd why don't you also start taking these estrogen pills about four times a day. Thanks, man."
John Fitzgerald

Mergers and Acquisitions for Limited Brands
Vanity: Fitzgerald didn't commit a crime, because being a huge tool is still legal in Georgia. Key quote from his self-aggrandizing Website: "I used my 98

th

percentile score on the

SAT

&

ACT

to acquire a Mensa membership then combined that with my 97

th

percentile

G.P.A.

to go on to a five star collegiate program."
His good name has recently been raked through the coals on sites like DealBreaker and Gawker — but we don't think it'll affect him.
He's the real-life Dwight Schrute — if Dwight were a frat brother: His Website's "Skills" section boasts that he once got a hole-in-one and has participated in — but did not win — a state archery match.
Tags:
Has Every Wall Streeter Gone Insane? A Graphical Guide.
Every product is independently selected by (obsessive) editors. Things you buy through our links may earn us a commission.
THE FEED
politics
No Immigration Breakthrough in Reconciliation Bill, Says Parliamentarian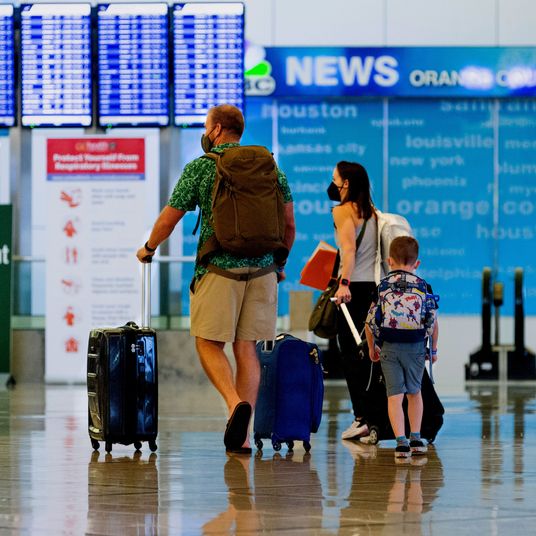 tourism
Fully Vaccinated Travelers Can Visit U.S. Starting November
A shift in COVID policy for NYC public schools
Mayor de Blasio has announced some revised testing and quarantine protocols for the city's public schools, which will go into effect next Monday. Sample COVID-19 testing of unvaccinated students will now happen weekly, rather than twice-a-month at all elementary, middle, and high schools. This comes a day after the city's teachers' union, the United Federation of Teachers, called for weekly testing. …
In another significant shift, the city is changing its quarantine policy for unvaccinated students. Previously, the education department had said all unvaccinated and asymptomatic students in a classroom with a positive case would have to quarantine for 10 days, although older students could provide a negative test result to return to school on day 7. Now, unvaccinated students will not have to quarantine when there is a positive case in the class unless they were unmasked and less than three feet apart. 
covid-19
COVID Vaccines for 5-to-11-Year-Olds Likely Coming Within Weeks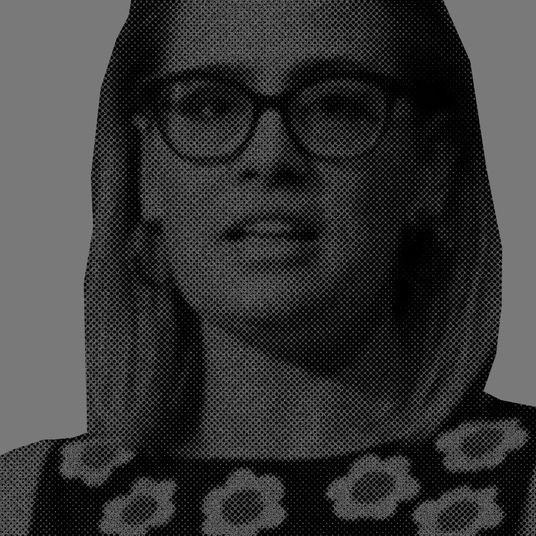 the national interest
Kyrsten Sinema Threatens to Kill Her Own Infrastructure Bill
The FDA chief has said that once Pfizer submits its results, the agency will evaluate the data "hopefully in a matter of weeks"
Pfizer said Monday its COVID-19 vaccine works for children ages 5 to 11 and that it will seek U.S. authorization for this age group soon – a key step toward beginning vaccinations for youngsters.
The vaccine made by Pfizer and its German partner BioNTech already is available for anyone 12 and older. But with kids now back in school and the extra-contagious delta variant causing a huge jump in pediatric infections, many parents are anxiously awaiting vaccinations for their younger children.
For elementary school-aged kids, Pfizer tested a much lower dose – a third of the amount that's in each shot given now. Yet after their second dose, children ages 5 to 11 developed coronavirus-fighting antibody levels just as strong as teenagers and young adults, Dr. Bill Gruber, a Pfizer senior vice president, told The Associated Press.
The kid dosage also proved safe, with similar or fewer temporary side effects – such as sore arms, fever or achiness – that teens experience, he said.
… Gruber said the companies aim to apply to the Food and Drug Administration by the end of the month for emergency use in this age group, followed shortly afterward with applications to European and British regulators.
silicon valley
Book Excerpt: Peter Thiel's Untold College Stories
delta variant
7-Day Average of U.S. COVID Deaths Passes 2,000 for the First Time Since March 1
politics
Madison Cawthorn Once Said He Was 'Always' Armed With Knife
books
The Banality of Bonkers
the sports section
The 2021 Mets Season As Told Through 15 Steve Cohen Tweets
politics
Protest Over Capitol Riot Arrests a Nonevent
elections of 2021
Republicans Now Eager to Spin the Election in Virginia
pandemic
'I Did Not Want My Children to Be Home Again'
crime
Robert Durst Found Guilty of Murdering Friend
booster shots
FDA Panel Recommends Booster Shots for Those 65 and Over, But Not Everyone
By
Paola Rosa-Aquino
and
Chas Danner
afghanistan
U.S. Admits Deadly Kabul Drone Strike Was 'Horrible Mistake'
california dreaming
Post-Recall, California Governor Gavin Newsom's Next Big Win Is Against NIMBYs
politics
Should Democrats Gamble on Immigration Reform in 2021?
politics
Republican Trump Critic Quits Congress As Cult of January 6 Grows
infrastructure
Climate Change Is Putting More Poop in New York's Waters
the national interest
Centrist Democrats Won't Even Let Biden Crack Down on Tax Cheats
explainer
Will America Finally Get National Paid Family Leave?
pandemic
When School Is Back, But School Buses Aren't
joe biden
Can Joe Biden Build Back a Better Approval Rating?
the 99 percent
Occupy Wall Street Changed Everything
By
Astra Taylor
and
Jonathan Smucker
trump administration
Lawyer Indicted in Durham Probe on the Beginnings of Trump-Russia Investigation