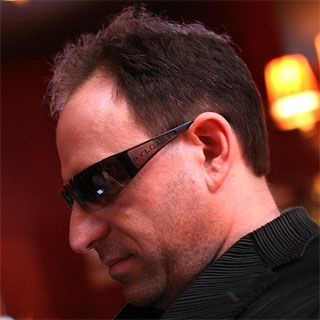 Paul Boutin
Photo: Courtesy of Nick Douglas
"We need to put back the Gawkeresque angry-creative-underclass glint to our voice," Valleywag contributor Paul Boutin wrote in a self-serious and totally fascinating memo passed on to Gawker Media editors this morning by managing editor Noah Robischon and passed on to Intel … later. The memo to the various writers in Nick Denton's snarky blog empire suggests that they take care to make sure each item contains a "glint of nastiness." But don't overdo it! Cramming in a ton of insults makes the site look a lot "less brilliant," Boutin says. When eviscerating a target, it's best to "pick the one best dig, and save the others for another time."
——— Forwarded message ———
From: Noah Robischon
Date: Feb 12, 2008 10:27 AM
Subject: Valleywag Voice Guide
To: edit@gawker.com
Excellent post writing tips from Paul Boutin (and Owen) for your
Tuesday reading pleasure.
—
Paul Boutin's notes on the Valleywag voice
From EditorWiki
Jump to: navigation, search
THE RAGE OF THE CREATIVE UNDERCLASS
We need to put back the Gawkeresque angry-creative-underclass glint to our voice. Just one glint of nastiness per post. I loved Carlson's advice to Paultards on their irrelevance: "Don't just take my word for it. Go to the polls and find out for yourselves." Zing, and irrefutably true.
DENTON'S FORMULA: MIX A PLUS AND A MINUS
If someone screwed up in business, find something nice to say about them: "The charmingly incompetent CEO." If someone succeeded, find a way to slap them. "The wildly successful blowhard." Denton says this is a key to Gawker posts about people, and when he got lazy he slipped on it and readers noticed in a roundabout way that the site felt less brilliant.
PEOPLE, NOT COMPANIES OR PRODUCTS
Write about Steve Jobs or Jonathan Ives rather than "Apple" as an actor. Or find out who their VP of sales is if they've had a wildly succesful quarter and credit him/her, a nice detail. I don't want to read that the Zune is a flop, I want to read that Wink Twinkerton, head of the Zune division, has done for portable music players what Bill Gates did for CEO sex appeal.
BE INSULTING, BUT BE SURPRISING
Calling Ron Paul a loon isn't edgy.
Much better was "voting for Ron Paul sends a message. The message is you're crazy and hate the FDA." That's a nice setup and punch line, and a good non-cliche detail rather than an unspecific "loon."
DON'T LET YOUR ANGER GET TO YOU
If someone whose politics or opinions you disagree with says something you want to call out, don't do a straight-ahead criticism. Instead, take their argument further to a simple but ridiculous conclusion. When Hillary Clinton proposed a moratorium on home foreclosures and a freeze on loan rates, Jordan Golson asked, "Why not a moratorium on people paying their mortgages? That seems easier."
BEAT-DOWNS ARE BAD
You've wrung this out of them mostly, but I still see the young ones do the oldschool Ann Coulter / Molly Ivins thing of insulting someone three times in a paragraph when once would be better. Pick the one best dig and save the others for another time.
NO FISKING
If someone says several stupid things in one piece, just quote them and don't rebut each line separately. Do a 100-word version with only the dumbest parts. Readers will get it.
IF YOU WOULDN'T SAY IT IN A CONVERSATION, DON'T WRITE IT Avoid journalist-speak like "He takes umbrage with our statement." You never say umbrage in real life.
AVOID JOURNALIST MATH, USE SPECIFICS
Some, many, few … these are journalist numbers for when they want to imply a trend. Often they're used to overstate the number of people who do or don't do something. "Some feel that Obama …" Cut that, and instead give me a specific quote from a linkable person that sums up the general mood you're talking about.
ONE JOKE PER POST
We've slipped on that. Too many jokes comes across as not having enough to report. Keep the post short and move onto the next one.
BAIL EARLY
Surprise readers by quitting on a review or report halfway through it, once you know you've hit the hight points already. Find some reason to explain your exit. Melissa Gira Grant started to summarize the SF Bay Guardian's annual sex guide, but when she got to a piece that was restaurant suggestions, she wrote, "I stopped reading here." It keeps posts short, and breaks the mold of the reviewer who takes 400 words to wind down.
SATIRE AND PARODY
Should be used to illustrate someone's foibles. E.g. President Steve Jobs issues the most expensive US budget ever, but it fits in a manila envelope.
JUST NEVER USE THESE WORDS
Douche, douchebag, douchery, asshat. Techcrunch uses them, need I say more. (To which I'll add: "teh," "intarwebs," "lulz." -