This campaign season has seen more than its fair share of surrogate flubs and staffer gaffes, but no two men have continuously embarrassed Hillary Clinton and Barack Obama more than Bill Clinton and Reverend Jeremiah Wright (respectively). Both seem unable, or perhaps unwilling, to simply avoid saying things that damage the campaigns they ostensibly support. So in light of the renewed scrutiny of Bill Clinton and Reverend Wright's unwelcome reemergence, we compare the two presidential headaches below.
William Jefferson Clinton
Reverend Jeremiah Wright Jr.
Relationship to Candidate
Uncontrollable husband who frequently alienates black voters.
Uncontrollable ex-pastor who frequently alienates white voters.
Embarrassing Quote
"Jesse Jackson won South Carolina in '84 and '88. Jackson ran a good campaign. And Obama ran a good campaign here."
"The government gives them the drugs, builds bigger prisons, passes a three-strike law, and then wants us to sing 'God Bless America.' No, no, no, God damn America, that's in the Bible for killing innocent people."
Candidate's Response
After Bill's wholly inaccurate defense of Hillary's wholly inaccurate Bosnia recollections, Hillary told him, bluntly, to stop. "'You don't remember this, you weren't there. Let me handle it,'" she told Bill, as he recounted. His reply: "Yes ma'am."

Last month Obama condemned Wright's more offensive statements without distancing himself from the man entirely. "As imperfect as he may be, he has been like family to me," Obama said. Tuesday afternoon, a day after Wright spoke to the National Press Club, Obama got a lot tougher: "I gave him the benefit of the doubt before my speech in Philadelphia [but] … the person I saw yesterday is not the person I met twenty years ago."
Key Shared Experience
Married Hillary Clinton, fathered her kid.
Married Barack and Michelle Obama, baptized their kids.
Personal Project to Promote
Circumventing those pesky constitutional limits on holding a third term as president by getting his wife into the White House and becoming a "roving ambassador" as Hillary has suggested.

A book to be released "later this year."
Biggest Critic
Recently, Representative James Clyburn, who said Bill's behavior was "bizarre" and "incensed" black people.
Rush Limbaugh: "This is a man who hates the country. Jeremiah Wright is a hatemonger. He hates America. It is patently obvious."
Future Liability
No telling what could happen if he roves White House hallways once again.
Bizarrely, has pledged to "come after" Obama if Barack manages to overcome the obstacles Wright is creating for him and makes it to the White House.
Approval Ratings
47 percent favorable.
8 percent favorable.
Hidden Upside
Driven to make more campaign appearances than either Hillary or Obama.
Helps to inform the frighteningly sizable number of voters still unclear about Obama's religion that the senator is, in fact, Christian.
Tags:
Bill Clinton Versus Jeremiah Wright: Which Loose Cannon is Louder?
Promoted links by Taboola
THE FEED
coronavirus
Coronavirus in New York: Latest Updates
By
Chas Danner,
Matt Stieb,
and
Benjamin Hart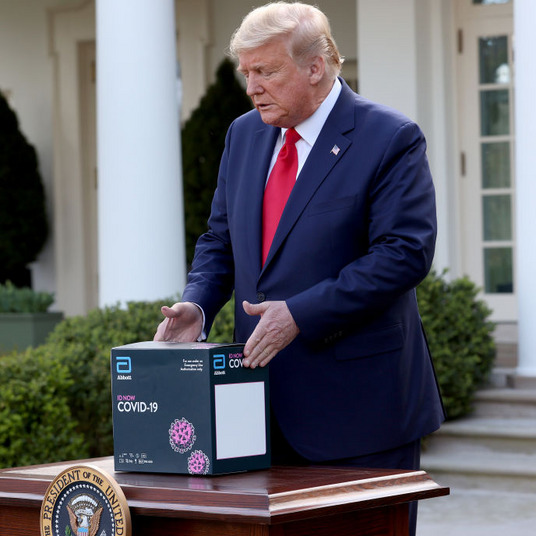 coronavirus
Threat of Losing Election Helped Cause Trump to Extend Social Distancing: Report
environment
Trump Administration Pushes Huge Environmental Rollbacks in Midst of Pandemic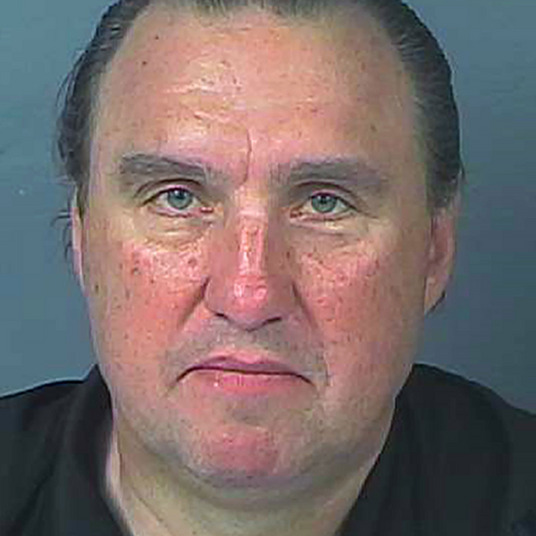 coronavirus
Florida Pastor Arrested for Defying Social Distancing Ordinance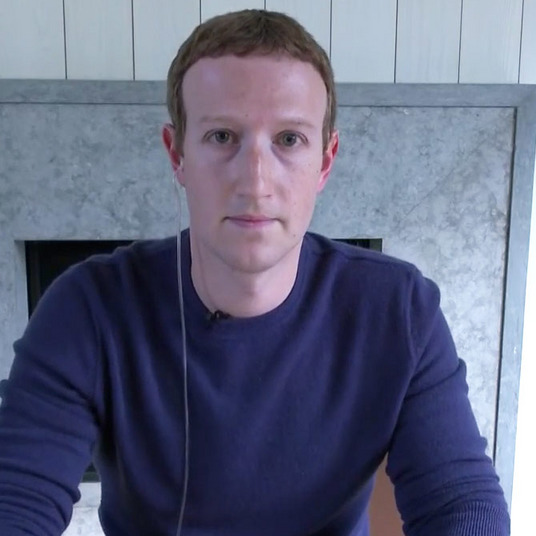 the zucc
Coronavirus Is Threatening Facebook's Business Model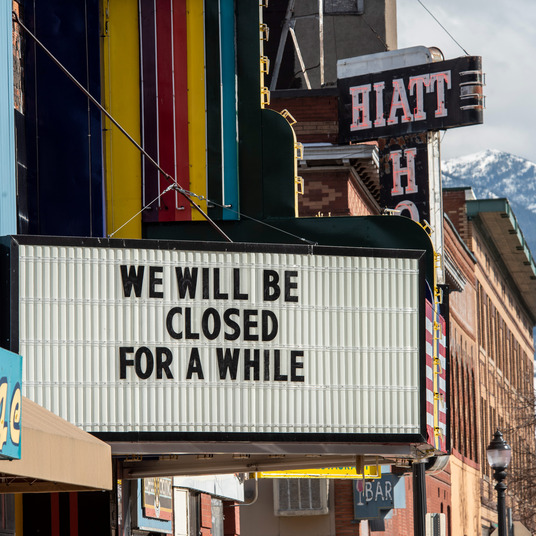 the economy
Fed Projection: Coronavirus Crisis Could Drive Unemployment to 32 Percent
Extremely relevant to coronavirus
During the coronavirus briefing at the White House, the My Pillow guy just came to the lectern.

"God gave us grace on November 8, 2016 to change the course we were on," he said. "God had been taken out of our schools and lives. A nation turned its back on God."
—
@pbump
vision 2020
Odds of a Contested November Election Are on the Rise
coronavirus
Dear Rich People: Please Stop Hoarding Things
The Story of a Coronavirus Infection
the national interest
The Coronavirus and Conservatism's War on Science
Just get with the program, Jersey
PLEASE NOTE: We have no plans to turn our gas stations into self-serve at this time.

Please DO NOT pump your own gas.
—
@GovMurphy
diary of a hospital
Diary of a Hospital: A Head Nurse's Burden
coronavirus
Trump Condemns New York for Planning Ahead on Coronavirus
And the latest U.S. numbers
CNN Health: According to CNN Health's tally of US cases that are detected and tested in the United States through US public health systems, there are at least 151,680 cases of coronavirus in the U.S.; 2,781 people have died in the US from coronavirus.
—
@jaketapper
The latest from New York state
As of Monday there have been 1,218 coronavirus-related deaths across New York state, Gov. Andrew Cuomo said Monday afternoon.
—
@ShimonPro
coronavirus
Remember the Party of Terri Schiavo?
quarantine
These Students Re-created Their Closed High School on Minecraft
Italy's extreme lockdown appears to be having a positive effect
ITALY REPORTS LOWEST NUMBER OF NEW CASES IN NEARLY TWO WEEKS

Bloomberg
—
@Fullcarry
coronavirus
Johnson & Johnson: COVID-19 Vaccine Could Be Ready Early Next Year
NYC coronavirus cases 10:30 am today March 30

790 deaths, up by 112 people since 9:30 am yesterday

36,221 confirmed cases, up 12.11% from 32,308 yesterday am

at least 6,830 in Bronx (19%)
9,521 Brooklyn (26%)
5,877 Manhattan (17%)
11,868 Queens (33%)
2,091 Staten Island (6%)
—
@AnnaESanders
A brutal time for the newspaper industry is becoming even more brutal
Gannett emailed staff this morning saying the company will implement furloughs and pay reductions which for some staff "will begin as soon as this week."
—
@maxwelltani
The U.S.S. Comfort, with 1,000 hospital beds, has come to New York
Photo: @BarryMeier/Twitter
Hungary going much further down a scary path
Hungarian Parliament passes bill that gives PM Orbán unlimited power & proclaims:
- State of emergency w/o time limit
- Rule by decree
- Parliament suspended
- No elections
- Spreading fake news + rumors: up to 5 yrs in prison
- Leaving quarantine: up to 8 yrs in prison
#COVID19
pic.twitter.com/5ScZCbF4yv
—
@balazscseko
An accelerated timeline for vaccine
CNN Health: Pharmaceutical giant Johnson & Johnson announced on Monday that it plans to initiate human clinical trials of its Covid-19 vaccine candidate by September, and anticipates the first batches of the vaccine could be available for emergency use by early next year.
—
@jaketapper
THE HAGUE, Netherlands (AP) — Dutch museum says Vincent van Gogh painting stolen in overnight raid.
—
@JonLemire
The straight talk we've come to know and love
Trump, when asked about Chinese misinformation about coronavirus, on Fox News:

"They do it and we do it… Every country does that."
—
@ToluseO
The man can only plan for events about three hours in advance
Trump is criticizing NY for not using ventilators from the federal gov "They were delivered, and they weren't used… NY should be fine. Based on the numbers that we see, they have more than enough."

NY is stockpiling ventilators for a peak in infectections which is weeks away.
—
@abbydphillip
As you might expect, Cuomo is now insanely popular among New Yorkers
Change in net favorable ratings from February Siena poll to today (NY state voters)

Cuomo: +54
Trump: +1
—
@williamjordann
reading lists
The Books Our Political Writers Are Reaching for Right Now