This campaign season has seen more than its fair share of surrogate flubs and staffer gaffes, but no two men have continuously embarrassed Hillary Clinton and Barack Obama more than Bill Clinton and Reverend Jeremiah Wright (respectively). Both seem unable, or perhaps unwilling, to simply avoid saying things that damage the campaigns they ostensibly support. So in light of the renewed scrutiny of Bill Clinton and Reverend Wright's unwelcome reemergence, we compare the two presidential headaches below.
William Jefferson Clinton
Reverend Jeremiah Wright Jr.
Relationship to Candidate
Uncontrollable husband who frequently alienates black voters.
Uncontrollable ex-pastor who frequently alienates white voters.
Embarrassing Quote
"Jesse Jackson won South Carolina in '84 and '88. Jackson ran a good campaign. And Obama ran a good campaign here."
"The government gives them the drugs, builds bigger prisons, passes a three-strike law, and then wants us to sing 'God Bless America.' No, no, no, God damn America, that's in the Bible for killing innocent people."
Candidate's Response
After Bill's wholly inaccurate defense of Hillary's wholly inaccurate Bosnia recollections, Hillary told him, bluntly, to stop. "'You don't remember this, you weren't there. Let me handle it,'" she told Bill, as he recounted. His reply: "Yes ma'am."

Last month Obama condemned Wright's more offensive statements without distancing himself from the man entirely. "As imperfect as he may be, he has been like family to me," Obama said. Tuesday afternoon, a day after Wright spoke to the National Press Club, Obama got a lot tougher: "I gave him the benefit of the doubt before my speech in Philadelphia [but] … the person I saw yesterday is not the person I met twenty years ago."
Key Shared Experience
Married Hillary Clinton, fathered her kid.
Married Barack and Michelle Obama, baptized their kids.
Personal Project to Promote
Circumventing those pesky constitutional limits on holding a third term as president by getting his wife into the White House and becoming a "roving ambassador" as Hillary has suggested.

A book to be released "later this year."
Biggest Critic
Recently, Representative James Clyburn, who said Bill's behavior was "bizarre" and "incensed" black people.
Rush Limbaugh: "This is a man who hates the country. Jeremiah Wright is a hatemonger. He hates America. It is patently obvious."
Future Liability
No telling what could happen if he roves White House hallways once again.
Bizarrely, has pledged to "come after" Obama if Barack manages to overcome the obstacles Wright is creating for him and makes it to the White House.
Approval Ratings
47 percent favorable.
8 percent favorable.
Hidden Upside
Driven to make more campaign appearances than either Hillary or Obama.
Helps to inform the frighteningly sizable number of voters still unclear about Obama's religion that the senator is, in fact, Christian.
Tags:
Bill Clinton Versus Jeremiah Wright: Which Loose Cannon is Louder?
THE FEED
Licensed commercial lobster divers literally pluck lobsters off the sandy bottom, and as [Michael] Packard, 56, dove down Friday morning, he saw schools of sand lances and stripers swimming by. The ocean food chain was in full evidence, but about 10 feet from the bottom Packard suddenly knew what it truly felt like to be part of that chain. In something truly biblical, Packard was swallowed whole by a humpback whale.
"All of a sudden, I felt this huge shove and the next thing I knew it was completely black," Packard recalled Friday afternoon following his release from Cape Cod Hospital in Hyannis. "I could sense I was moving, and I could feel the whale squeezing with the muscles in his mouth."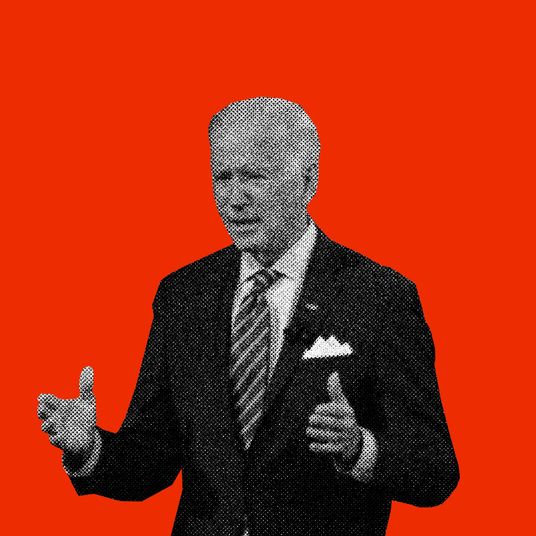 the national interest
Biden's Biggest Danger is Congressional Democrats Afraid to Tax the Rich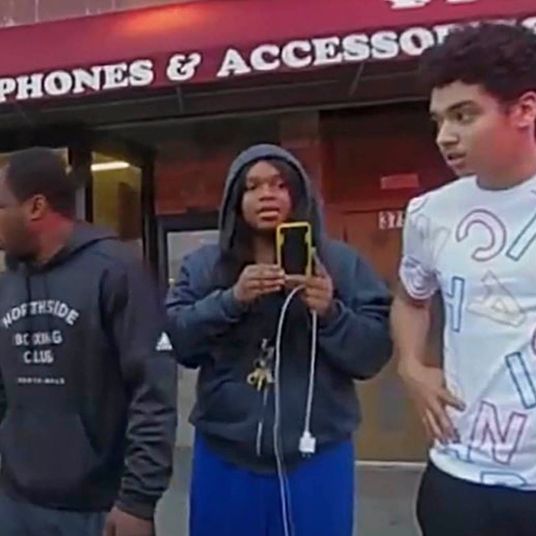 awards
Darnella Frazier, Who Filmed George Floyd's Murder, Gets Pulitzer Nod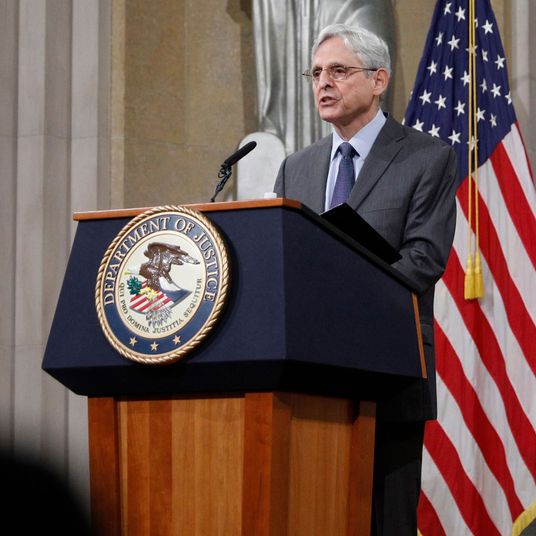 politics
Merrick Garland Unveils Plan B for Protecting Voting Rights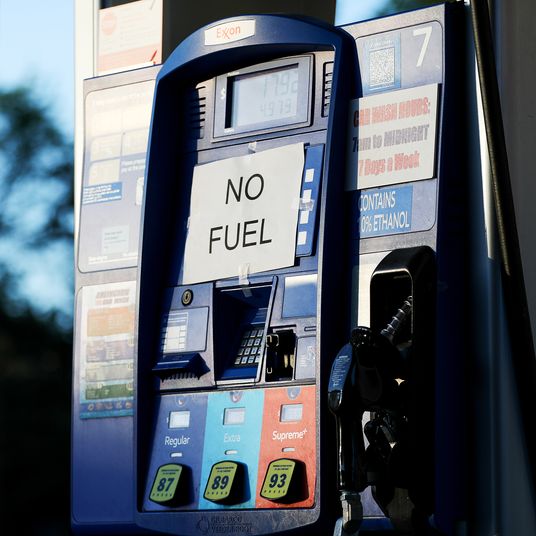 explainer
What's Driving the Surge in Ransomware Attacks?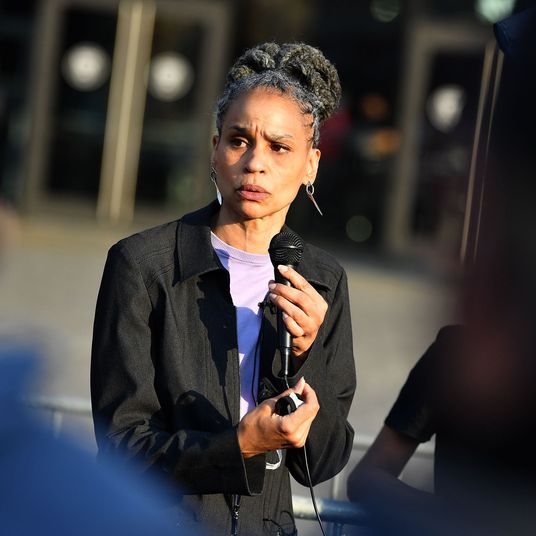 nyc mayoral race
Maya Wiley and Eric Adams Trade Jabs Over Cops and Guns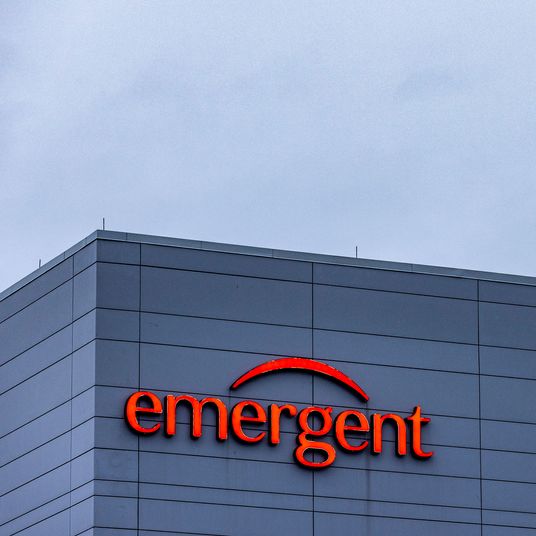 covid vaccines
Johnson & Johnson Must Toss 60 Million Vaccine Doses Made at Troubled Plant
2021 california recall election
2021 california recall election
Why Recall Fever Is Sweeping California
poltiics
Will Women Be Required to Register for the Military Draft?
department of justice
Trump DOJ Seized Adam Schiff's Records in Search for Leaks
side effects
CDC Flags Rare Cases of Heart Swelling in Young People After COVID Jab
intelligencer chats
Why It's So Hard to Hire Restaurant Workers Right Now
By
Chris Crowley
and
Benjamin Hart
Doubles as a pretty good album cover
Photo: @justinsink/Twitter
inequality
The Limits of Wealth-Tax Populism
nyc mayoral race
Key Moments From the Third NYC Mayoral Debate
politics
Ilhan Omar Backs Down In Latest Blowup With Democrats
sports
Rafael Nadal Is an Artist Too
media
Jeffrey Toobin Returns From 'Zoom Dick' Exile
the national interest
Republicans Are Furious Fast-Food Workers Are Getting a Raise
Feinstein, asked about some Dems saying they'd choose democracy over the filibuster: "If democracy were in jeopardy, I would want to protect it. But I don't see it being in jeopardy right now."
—
@AndrewSolender
politics
Joe Manchin's Silent Partners in the Senate
inflation
Why Inflation Is Lower Than It Looks
environment
Keystone XL Pipeline Canceled
d.c.
Inside the Big-Donor Scramble for a Biden Ambassadorship
covid-19
The People Who Transformed Themselves During the Pandemic
nyc mayoral race
Where Exactly Does Eric Adams Live?
By
Matt Stieb
and
Nia Prater
uber
Uber Drivers Aren't Making More Money As Prices Surge Amid Shortage: Report
nyc mayoral race
Dianne Morales Fires Dozens of Staffers As Turmoil Continues