At a Senate Energy and Natural Resources Committee hearing today on tougher regulations for deep-sea oil drilling, a commercial fisherwoman stood up and poured a jar of mock oil — in reality, syrup — all over herself in protest of her livelihood being destroyed, probably. Security guard's inner thoughts: "You're paying for my dry cleaning, crazy woman."
But that wasn't the only surprise appearance at the many various oil hearings happening in Congress today. There was also …
Kevin Costner!

Okay, it wasn't a surprise at all. But still, he's an actor — what is he doing there?! Just saving the world, that's what. As we learned a couple of weeks ago, Costner, when he's not barely emoting in films, has been developing a filtration system that can cleanse water of oil, which might come in handy right about now. "It may seem like an unlikely scenario that I am the one delivering this technology at this moment in time, but from where I'm sitting it is equally inconceivable that these machines are not already in place," he said with a monotone delivery, presumably.
Protester Covers Herself in Delicious Oil
THE FEED
politics
The Extensive New Scale of David Perdue's Shady Stock Trading Revealed
2020 elections
Iowa Democratic Candidate Trailing by Six Votes Will Appeal to the House
covid-19 stimulus
Democrats Revive Stimulus Negotiations
explainer
What We Know About the U.S. COVID-19 Vaccine Distribution Plan
coronavirus
The CDC Has Relaxed Its Quarantine Guidelines
vision 2020
In 2020, the Electoral Landscape Continued to Shift
Just a tad counterproductive from David Perdue and Kelly Loeffler's perspective
Sidney Powell, who is greeted like a rockstar by the large crowd in Georgia, just now said she would "encourage Georgians to not vote at all until your vote is secure. I mean that regardless of party."
—
@CEDickson
It is now a 52-48 Republican majority
georgia senate runoffs
Doug Collins's Sacrilegious Attack on Raphael Warnock
The recommended quarantine period has shrunk
NEW: CDC quarantine guidelines

-10 days without Covid test, no symptoms (1% residual risk)
-7 days w/negative PCR or antigen test, no symptoms (5% residual risk)
For both, continue to monitor symptoms 14 days

Get tested 1-3 days before travel, 3-5 days after travel
—
@shiramstein
Same as it ever was in Georgia
* GEORGIA SECRETARY OF STATE SAYS AUTHORITIES HAVE SEEN NO SUBSTANTIAL CHANGES IN SECOND RECOUNT OF PRESIDENTIAL ELECTION
@Reuters
—
@carlquintanilla
covid-19
U.K. Is First to Grant Emergency Authorization for Western Vaccine
contested ground
Trump's Racist Urban Myth Hides His Suburban Failures
california
California Democrats Keep Making Unforced Dining Errors
pardons
DOJ Investigating 'Bribery-for-Pardon' Scheme Involving White House
georgia
GA Official Warns of Trump's Election Fraud Claims: 'Someone's Gonna Get Killed'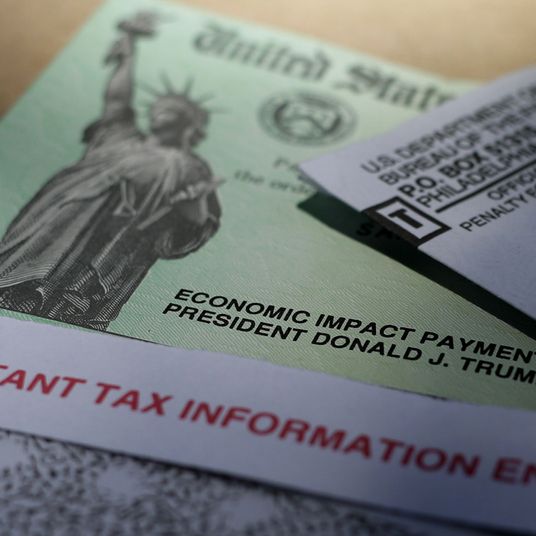 coronavirus stimulus
Will We Get a Second Round of COVID-19 Stimulus Checks?
Per my NBC News colleagues: Trump may announce for 2024 on inauguration day. Either way, he won't attend the inauguration and does not plan to invite Biden to the White House or even call him.
—
@KenDilanianNBC
the national interest
Why Barr Appointing Durham As Special Counsel Could Backfire on Trump
contested election
Even Bill Barr Is Contradicting Trump on Election Fraud
2020 elections
Republicans Claw Back 4 California Congressional Seats
Georgia election official Gabe Sterling: "Mr. President … it's time to look forward. If you want to run for reelection in 4 years, fine. Do it. But everything we're seeing right now, there's not a path. Be the bigger man & stop. Step in. Tell your supporters don't be violent."
—
@kylegriffin1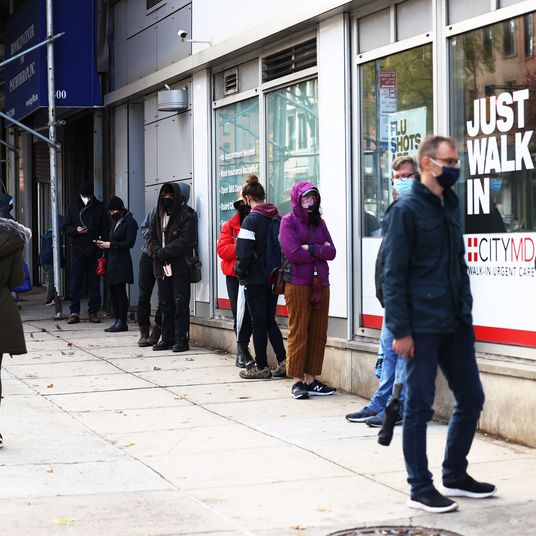 unhappy holidays
Why Does It Take Hours to Get a COVID Test in New York?
vision 2020
Why Did Trump's Plan to Contest an Election Defeat Fail?
coronavirus stimulus
Democrats Should (Probably) Take the New Bipartisan Stimulus Deal
that happened
The Time Trump Thought 'Western Liberalism' Meant California
city people
Now That an Urban Planner Is on the City Council, Can She Help Fix Los Angeles?
Add Giuliani to your pardon bingo card
Rudolph W. Giuliani, President Trump's lawyer who has led the most extensive efforts to damage his client's political rivals and undermine the election results, discussed with the president as recently as last week the possibility of receiving a pre-emptive pardon before Mr. Trump leaves office, according to two people told of the discussion.
It was not clear who raised the topic. The men have also talked previously about a pardon for Mr. Giuliani, according to the people. Mr. Trump has not indicated what he will do, one of the people said.
Mr. Giuliani's potential criminal exposure is unclear. He was under investigation as recently as last summer by federal prosecutors in Manhattan for his business dealings in Ukraine and his role in ousting the American ambassador there, a plot that was at the heart of the impeachment of Mr. Trump.