At a Senate Energy and Natural Resources Committee hearing today on tougher regulations for deep-sea oil drilling, a commercial fisherwoman stood up and poured a jar of mock oil — in reality, syrup — all over herself in protest of her livelihood being destroyed, probably. Security guard's inner thoughts: "You're paying for my dry cleaning, crazy woman."
But that wasn't the only surprise appearance at the many various oil hearings happening in Congress today. There was also …
Kevin Costner!

Okay, it wasn't a surprise at all. But still, he's an actor — what is he doing there?! Just saving the world, that's what. As we learned a couple of weeks ago, Costner, when he's not barely emoting in films, has been developing a filtration system that can cleanse water of oil, which might come in handy right about now. "It may seem like an unlikely scenario that I am the one delivering this technology at this moment in time, but from where I'm sitting it is equally inconceivable that these machines are not already in place," he said with a monotone delivery, presumably.
Protester Covers Herself in Delicious Oil
THE FEED
explainer
What Happens Now That the Eviction Moratorium Has Expired?
covid-19
Universal Face-Mask Mandates Are Back. Here's What to Know.
just asking questions
'There's No Silver Bullet': What Polling Reveals About Vaccine Hesitancy
delta variant
The U.K.'s Delta Surge Is Collapsing. Will Ours?
2021 olympics
Simone Biles Withdraws From Floor Exercise Final at Tokyo Olympics
bugs
What Happens When All the Bugs Die?
capitol riot
'The Internet' Wanted an Insurrection, So Trump Gave It One
infrastructure week
5 Reasons Biden Got His Bipartisan Infrastructure Deal
tokyo olympics
Athletes Aren't the Ones Injecting Politics Into This Olympics
politics
Congress Considers Emergency Eviction Moratorium As CDC Authority Lapses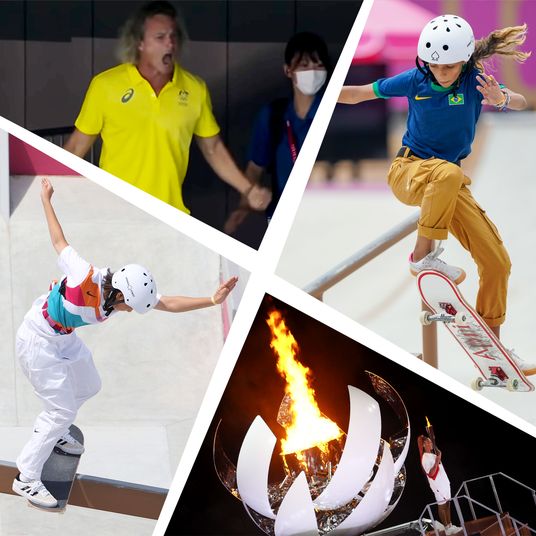 sports!
The Best Things We've Seen at the Olympics So Far
covid-19
CDC Internal Report: Delta As Contagious As Chickenpox
An unsurprising development
Donald Trump promised to give away his $400,000 presidential salary. And he kept that promise, publicly announcing each gift — at least, for his first three and a half years in office.
Then, in the middle of last year, the announcements stopped.
Trump's White House never said where — or even if — he donated the last $220,000 of his salary, covering the final six months of 2020 and the first 20 days of 2021.
Now, six months after he left office, it's not clear where Trump donated that remaining salary — or if he donated it at all.
Trump had given all his previous donations to federal agencies, paying out $100,000 every quarter. But The Washington Post surveyed all major federal agencies, and none has reported receiving anything from Trump after a gift in July 2020.
tokyo olympics
The One Limit Simone Biles Wouldn't Break
the system
Why Joe Biden's Racial Justice Agenda Is Stalled
delta variant
GOP Reps Flail Against House Mask Mandate by Barging Into the Senate
abortion
Anti-Abortion Movement Lets the Mask Slip in Plea to Supreme Court
politics
What's in the Bipartisan Infrastructure Deal?
politics
What Other Deadly Things Will Ron DeSantis Joke About?
the jab
$100 For a Covid Shot in New York? It's Worked Well Elsewhere
explainer
Why the Arizona Election-Audit Circus Just Won't End
Biden says he can't unilaterally extend the eviction moratorium, though some Democrats have urged him to do so
President Biden on Thursday called on Congress to act "without delay" to extend a national eviction moratorium that is set to expire Saturday. The White House said Biden is not able to act on his own because of a Supreme Court ruling.
In a statement, White House press secretary Jen Psaki said Biden would have "strongly supported" a move by the Centers for Disease Control and Prevention to again extend a moratorium that began nearly 11 months ago in response to the pandemic, particularly given the spread of the delta variant of the coronavirus.
"Unfortunately, the Supreme Court has made clear that this option is no longer available," Psaki said, referring to a court ruling from last month.
That order allowed the moratorium could remain in place for another month. But Justice Brett M. Kavanaugh, who supplied the controlling vote, said that in his view congressional action would be needed to extend it beyond Saturday.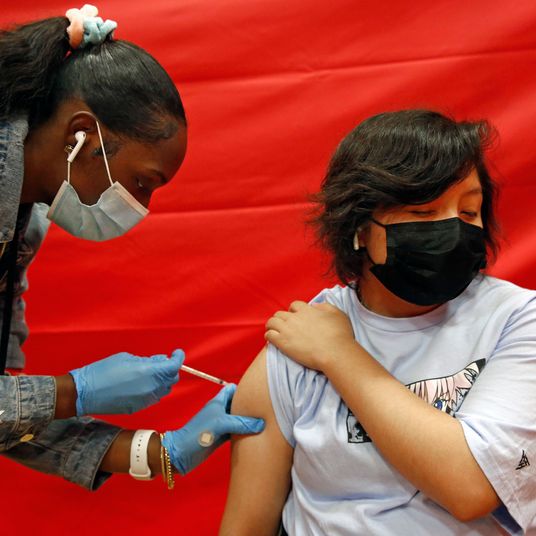 covid-19
What About a Booster Shot Now?
pandemic
Vaccine Mandates Are for the Public Good
tokyo olympics
JuVaughn Harrison: The Long-jumper Who Can Also High-jump
politics
A Bipartisan Infrastructure Deal Moves Forward in the Senate
politics
Why Republicans Want to Keep Punishing Liz Cheney and Adam Kinzinger