At a Senate Energy and Natural Resources Committee hearing today on tougher regulations for deep-sea oil drilling, a commercial fisherwoman stood up and poured a jar of mock oil — in reality, syrup — all over herself in protest of her livelihood being destroyed, probably. Security guard's inner thoughts: "You're paying for my dry cleaning, crazy woman."
But that wasn't the only surprise appearance at the many various oil hearings happening in Congress today. There was also …
Kevin Costner!

Okay, it wasn't a surprise at all. But still, he's an actor — what is he doing there?! Just saving the world, that's what. As we learned a couple of weeks ago, Costner, when he's not barely emoting in films, has been developing a filtration system that can cleanse water of oil, which might come in handy right about now. "It may seem like an unlikely scenario that I am the one delivering this technology at this moment in time, but from where I'm sitting it is equally inconceivable that these machines are not already in place," he said with a monotone delivery, presumably.
Protester Covers Herself in Delicious Oil
THE FEED
Perspective - 10 MILLION lost their job in the past two weeks. Unthinkable.
—
@AnaCabrera
A number worse than almost anyone was expecting
CNN: 6.6 million people filed claims for unemployment benefits in week ending March 28… highest number of initial claims filed in history, surpassing last week's 3.3 million claims.
—
@Acosta
Britain is 'looking at' giving people 'immunity certificates' if antibody tests show they have had coronavirus

No 10: 'This is something which has been discussed in other countries

'We are always looking to learn from other ideas.'
—
@Steven_Swinford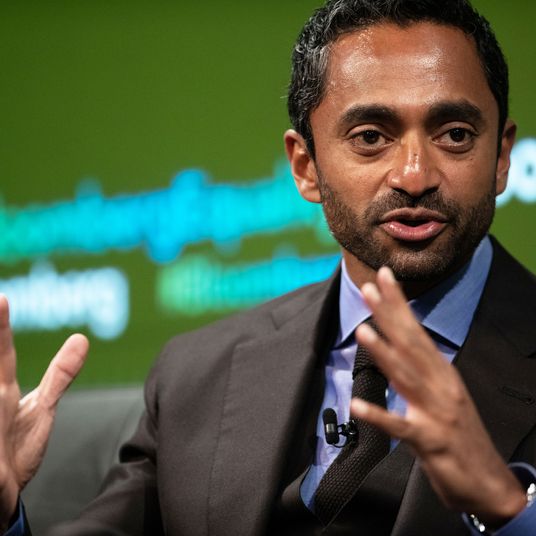 just asking questions
A Leading Silicon Valley Investor Talks Coronavirus Fears and Solutions
coronavirus
Coronavirus in New York: Latest Updates
coronavirus
Pentagon Requests 100,000 Body Bags for Coronavirus Victims: Report
If this curve is just the first wave
The U.S. is still in the clambering-into-the-life-raft phase of responding to Covid-19, and thinking clearly about what to do is still difficult. This confusion has made it hard to appreciate two facts: One is that social distancing combined with scaling up testing, production of medical equipment, and other countermeasures are essential and must be replicated across the country, intensified, and continued. The other is that if these measures have the desired effect of reducing the number of new cases accumulating each day, they provide only a temporary solution. …
It is very possible that after this first wave subsides, we will still have a largely susceptible population, though that depends on how well the social distancing works. Effective treatments and increased ICU capacity could reduce the demand for critical care, lightning the load on the health system, but again, these measures only delay things.
If the SARS-CoV-2 virus has a contagiousness of three, meaning every case infects three other people, then we won't get to the end of the epidemic until two-thirds of the population has become immune by infection or by vaccination. Successful control of the first peak of infections could leave a majority (perhaps a large majority) of the U.S. population still susceptible to the virus.
Another productive Trump presser
Reporter asks Trump a question about reports of increased domestic violence.
Trump: Mexican violence?
Reporter: Domestic violence.
Trump: Oh.
—
@GeoffRBennett
coronavirus stimulus
How and When Can Americans Access the $1,200 Coronavirus Stimulus Checks?
coronavirus
The Coronavirus Ushered in Boom Times for Gun Retailers
2020 elections
Republican Women in Congress Will Remain a Small Band in 2021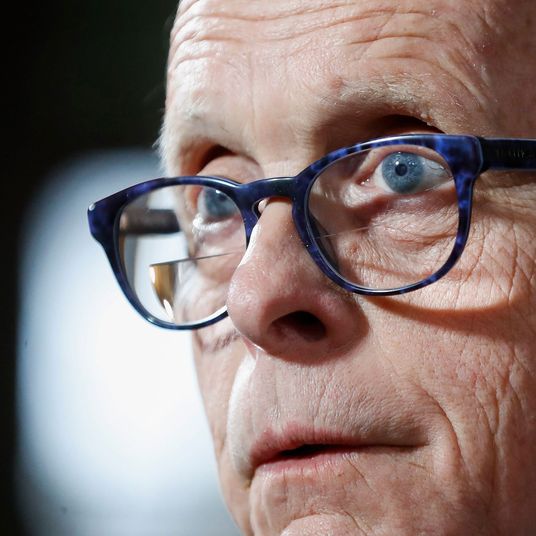 coronavirus
Federalism Is a Bad Prescription for Handling the Coronavirus Crisis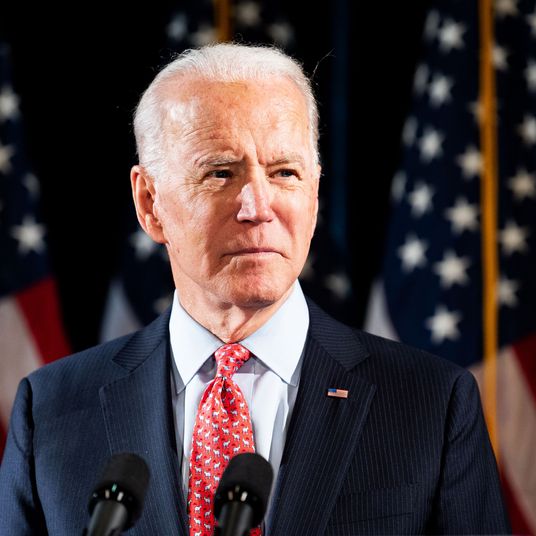 the national interest
Republicans: 'Nobody Expected' the Coronavirus Pandemic. So Joe Biden Is Nobody?
coronavirus
Will the Coronavirus Tear Europe Apart?
RBG clearly getting some pushback on her workouts
An update on RBG's workouts: "At Justice Ginsburg's request, the Court has set aside the limited private space next to its health facility for Justice Ginsburg to exercise. Her doctors share her view that the training sessions are essential to her well-being." 1/2
—
@adamliptak
NYC still short on ventilators
You know Fauci's a celebrity when…
INBOX: The Nat'l Bobblehead Hall of Fame Museum will unveil a bobblehead of Dr. Anthony Fauci this Friday, April 3rd, and donating $5 from every Fauci Bobblehead sold to the American Hospital Association

"Bobbleheads are the ultimate honor, and we think Dr. Fauci deserves it"
—
@dnewhauser
Americans are doing what they do best: buying guns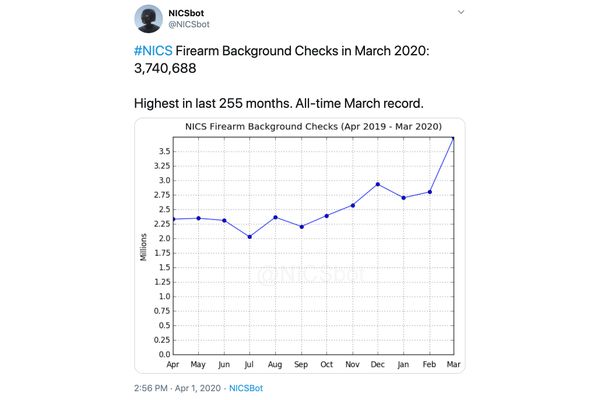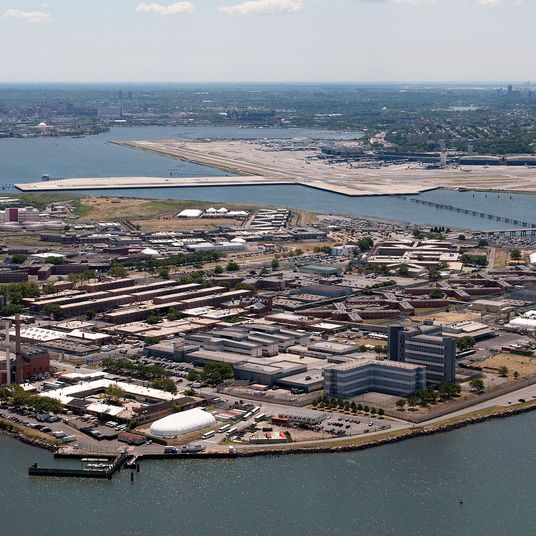 coronavirus
'We're Going to All Start Dropping': Rikers Inmates on Being Prisoners of COVID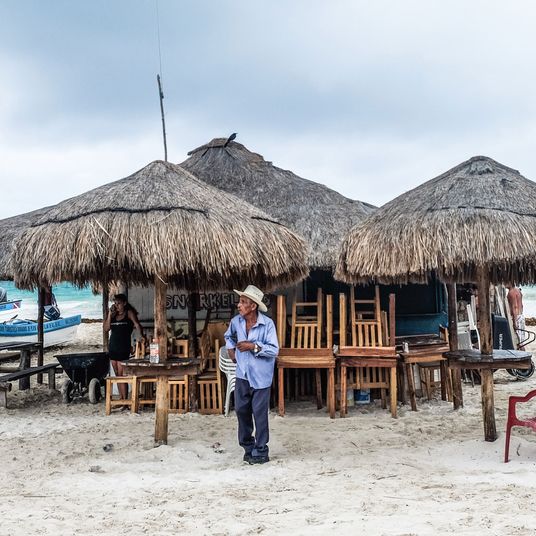 tourism
Where Aren't Rich New Yorkers Hiding Out? Tulum.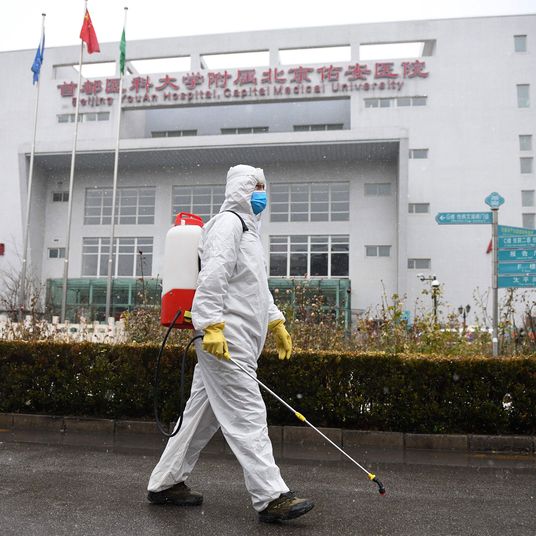 coronavirus
U.S. Intelligence: China Covered Up Extent of Coronavirus Outbreak
Just a tad late on this one
TALLAHASSEE, Fla. (AP) — Florida Gov. Ron DeSantis, under pressure, abandons partial measures and issues statewide stay-at-home order.
—
@JonLemire
As usual, it's tight in Wisconsin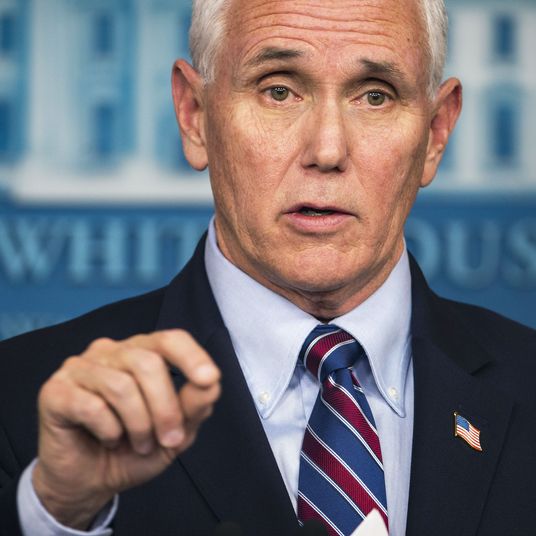 the national interest
Pence, in Craziest Lie Yet, Denies Trump Ever Downplayed the Coronavirus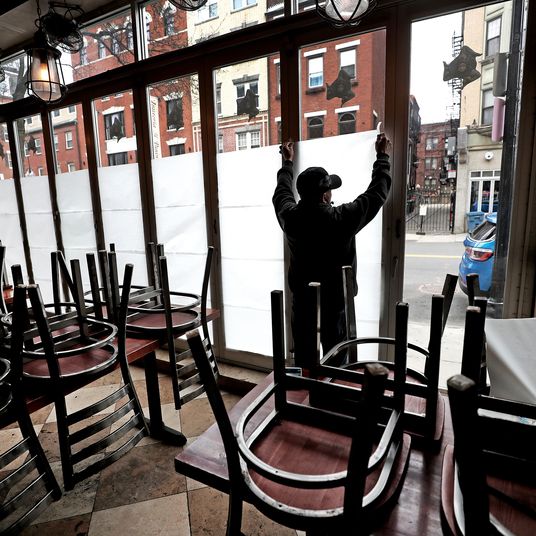 bailouts
The Small-Business Bailout Just Got a Lot Better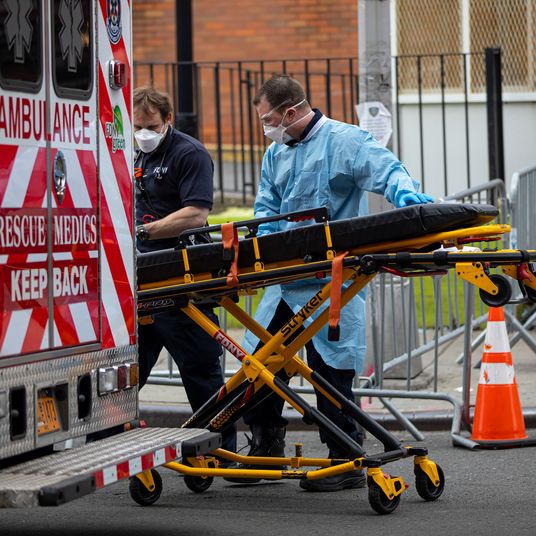 coronavirus
The Rapid Increase of U.S. Coronavirus Deaths in One Chilling Graphic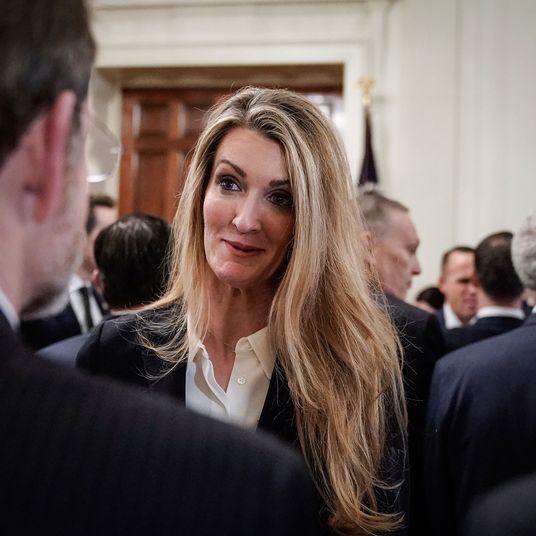 2020 elections
More Insider Trading Suspicions Follow Vulnerable Georgia Senator
It's going to be a long month
Cuomo: models estimate apex at the end of the month.
—
@ShimonPro
recode decode
Slack CEO Stewart Butterfield on Navigating the New Workplace of the Coronavirus
The death toll in New York continues to increase dramatically