Did you hear that collective rustling of pillows and sheets last night? That was the sound of fanboys and fangirls tossing and turning in anticipation of Steve Jobs's speech at Apple's fall event this afternoon. Between all the new launches (hello again, Apple TV!), upgrades (the iPod Shuffle is now small enough to choke on), and plans for total tech domination (you want social networks, Apple's got 'em), the overall effect was not unlike one of those Fred Armisen–as–Steve Jobs bits on "Weekend Update." You know you sound a little ridiculous when Coldplay feels comfortable mocking you.
The new and improved iPod!
The new iPod Shuffle is roughly twice the size of Steve Jobs's thumbnail. Our little brother will definitely buy us this for Christmas so he can steal it. We hope it doesn't fall through the cracks of the packaging.
The new and improved iPhone!
Apple will release an upgrade to iOS, the mobile operating system that powers all its devices, in November. Says Jobs, "We've fixed a lot of bugs, proximity, Bluetooth, iPhone 3G." Elsewhere, a Mexican wireless carrier blabbed that Apple will release an iPhone 4 with a redesigned antenna by the end of September. Does this mean the iPhone 4 will now let us make phone calls??? Sweet lord, what next?
The new and improved App Store!
6.5 billion apps have been downloaded in the app store. 200 apps every second. Okay, that's just impressive.
The new and improved Apple TV!
Apple TV, a digital media receiver that first came out in 2007 — loved by nerds, but hated for its tendency to malfunction — lets you stream video from iTunes, YouTube, and most computers directly to your TV. The new model: (1) lets you stream videos from Netflix and push videos and photos from your iPad onto your TV, (2) is one-fourth the size of the previous model, and (3) will cost $99 (down from $299). We will think long and hard about how awesome Apple TV is as we continue to watch videos on our laptop like regular people.
The new and improved iPad!
With iOS 4.2, you can stream music and video from iTunes to your iPad and also print wirelessly. Oh my goodness, so many new things to do with another device we will probably not buy for two more years!!!
Steve Jobs thought you could use another social network!
It's called Ping! (Rhymes with Ning, a service that lets you create your own social network — is your head spinning yet?) With Ping you can follow or be followed by your friends and see what they're listening to — just like you already could on Facebook and Twitter.
At the end, Coldplay played a couple of songs and pretended like it was 2008. Afterward, Chris Martin quipped, "This is a new song we're doing, it's called Coldplay 2.6. It features seven chords. None of our competitors have it. Jony Ive designed it. It's in the key of iMinor." Says Engadget, "The audience was in hysterics." Yeah, clearly no one at the event slept last night.
Watch Fred Armisen out-Jobs Jobs.

Apple's Fall Event Sounds Like a Steve Jobs SNL Sketch
THE FEED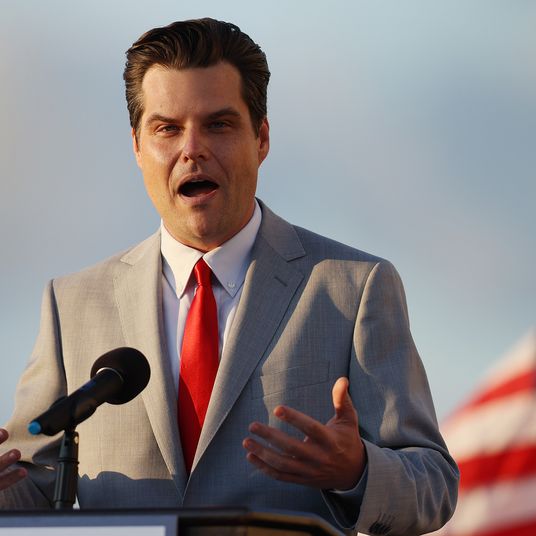 florida
Matt Gaetz's Wingman Is Cooperating With the Feds: Report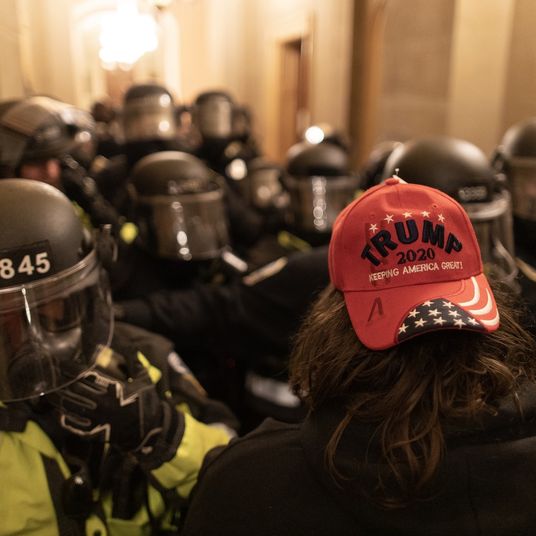 capitol riot
Capitol Police Were Told to Hold Back Against Insurrectionists: Report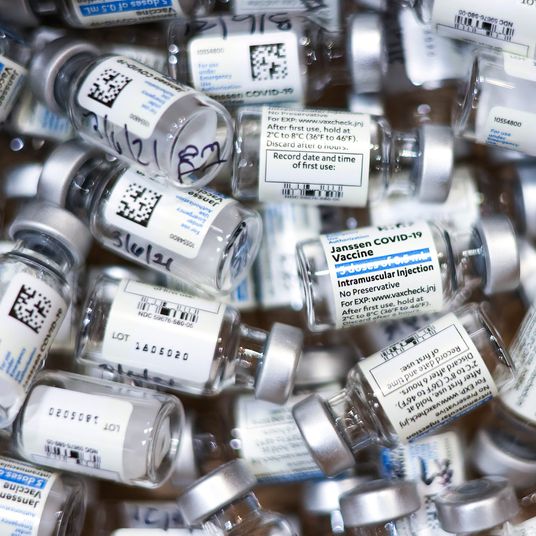 covid-19
A Former FDA Chief on What It's Like to Pause a Vaccine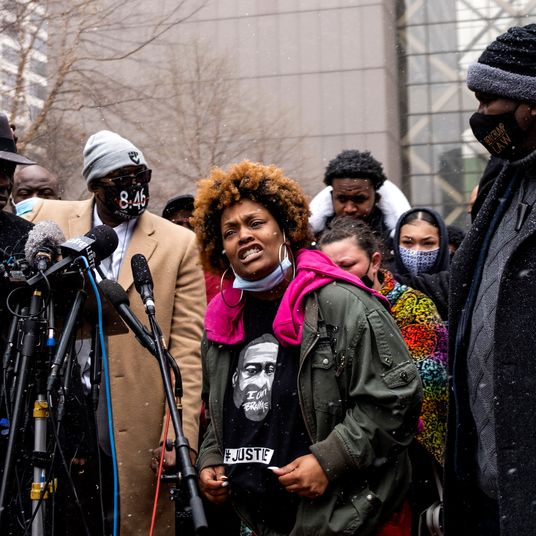 daunte wright
Police Chief and Cop Resign After Daunte Wright Killing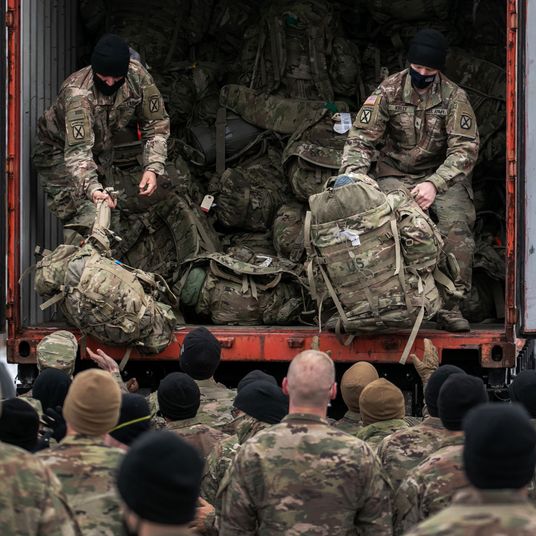 forever war
Biden: All U.S. Troops Will Leave Afghanistan by September 11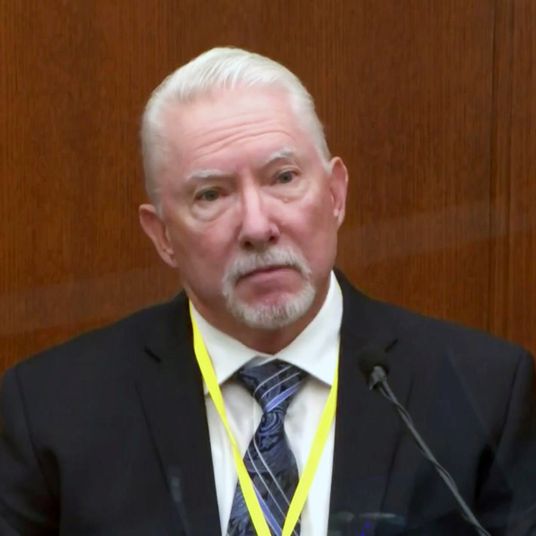 crime
Defense's Use-of-Force Expert: Chauvin's Actions Were 'Justified'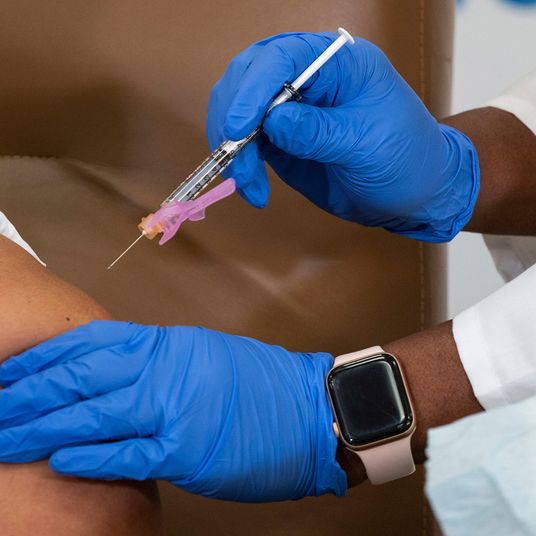 coronavirus vaccine
How to Sign Up for a COVID Vaccine in New York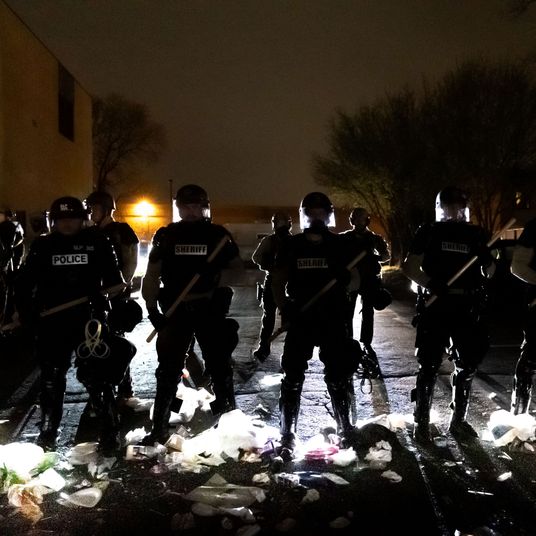 minneapolis
This Will Keep Happening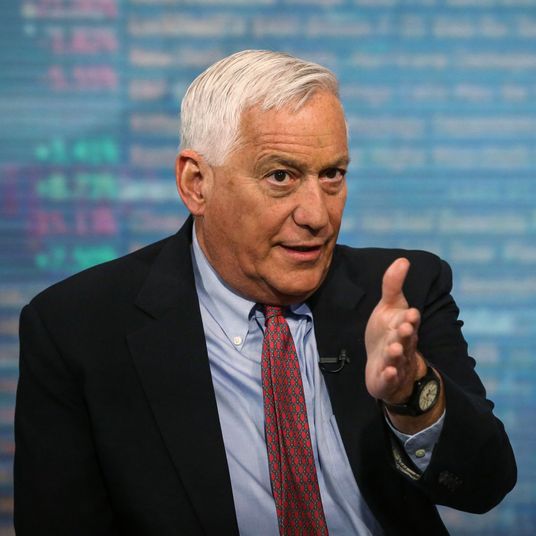 pivot
Why Molecules Are the New Microchips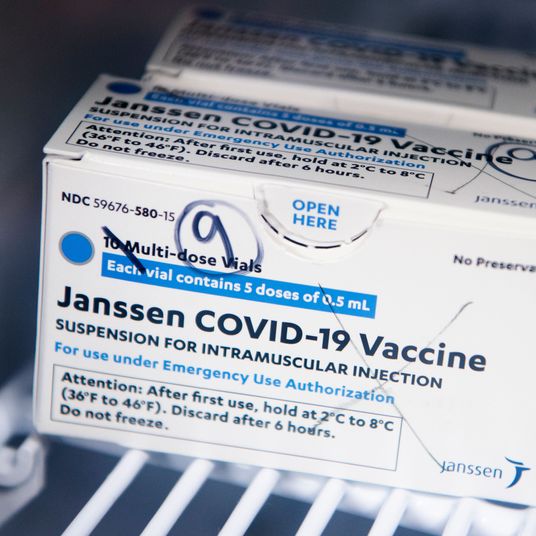 vaccination
What to Know About the Johnson & Johnson Vaccine Pause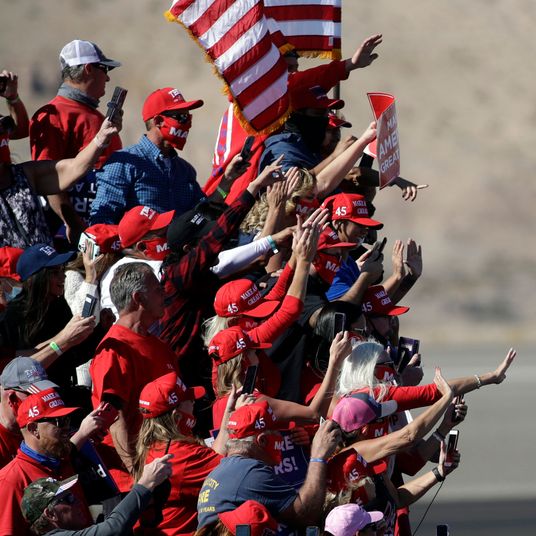 polls
Did Trump Ruin Polling, Too?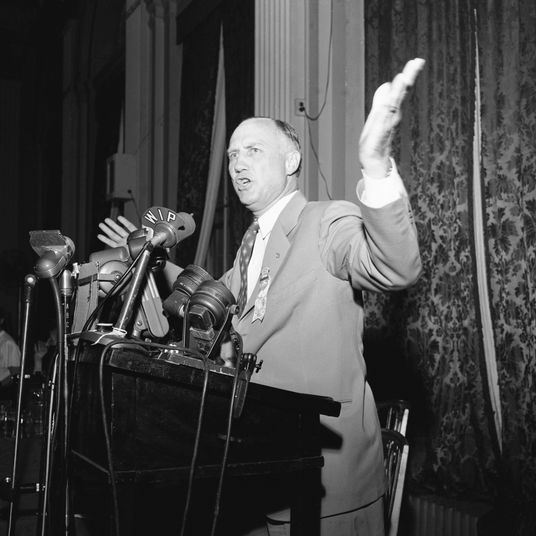 the national interest
The Crazy New Republican Argument That the Filibuster Helped Civil Rights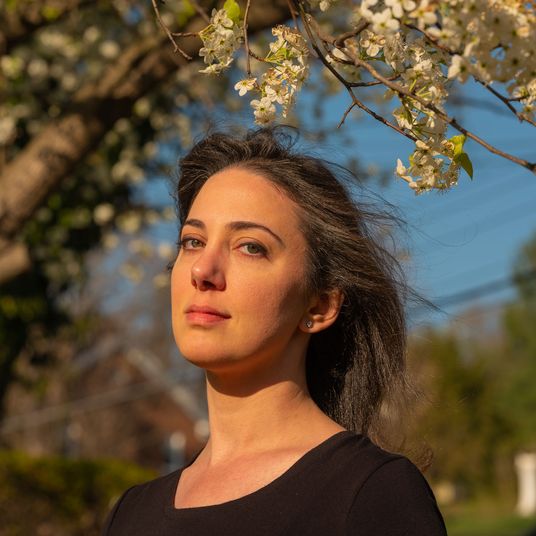 encounter
The Tech Elite's Favorite Pop Intellectual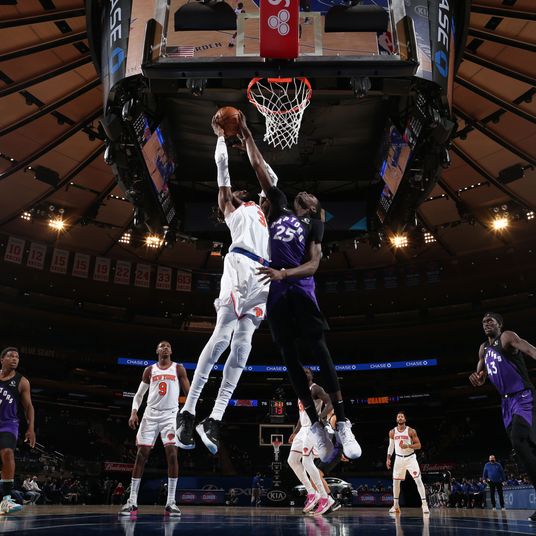 games
The Knicks' Revolutionary Competence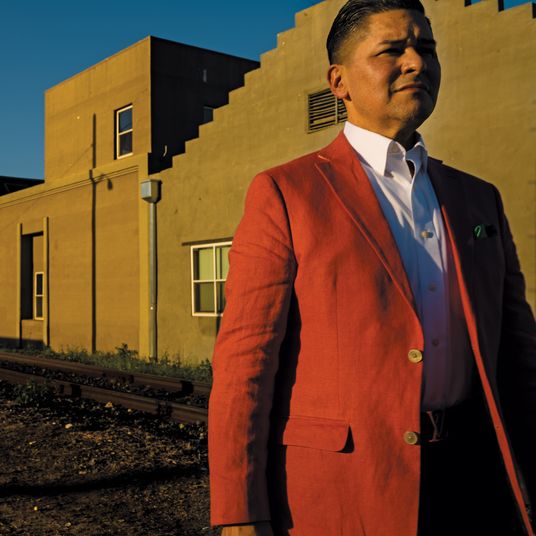 education
Richard Carranza's Last Stand As NYC Schools Chancellor
Your plan to go "one and done" just got more complicated
Federal health agencies on Tuesday will call for an immediate pause in use of Johnson & Johnson's single-dose coronavirus vaccine after six recipients in the United States developed a rare disorder involving blood clots within about two weeks of vaccination, officials briefed on the decision said.
All six recipients were women between the ages of 18 and 48. One woman died and a second woman in Nebraska has been hospitalized in critical condition, the officials said.
Nearly seven million people in the United States have received Johnson & Johnson shots so far, and roughly nine million more doses have been shipped out to the states, according to data from the Centers for Disease Control and Prevention.
While the move is framed as a recommendation to health practitioners in the states, the federal government is expected to pause administration of the vaccine at all federally run vaccination sites. Federal officials expect that state health officials will take that as a strong signal to do the same.
Scientists with the Food and Drug Administration and C.D.C. will jointly examine possible links between the vaccine and the disorder and determine whether the F.D.A. should continue to authorize use of the vaccine for all adults or limit the authorization. An emergency meeting of the C.D.C.'s outside advisory committee has been scheduled for Wednesday, officials said.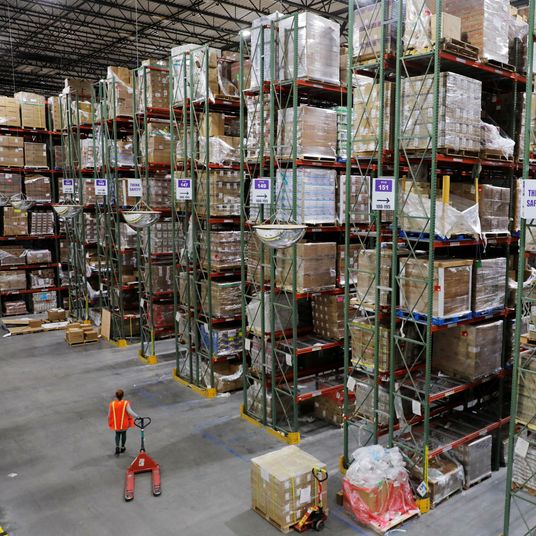 business
America's Failure Is Amazon's Success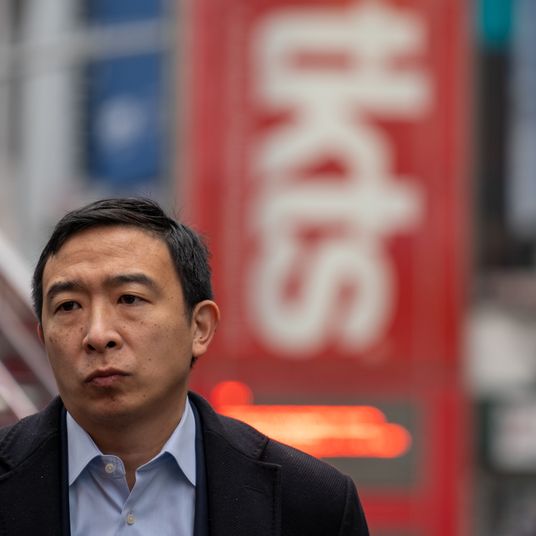 nyc mayoral race
Andrew Yang 'Regrets' Tweet About Cracking Down on Unlicensed Street Vendors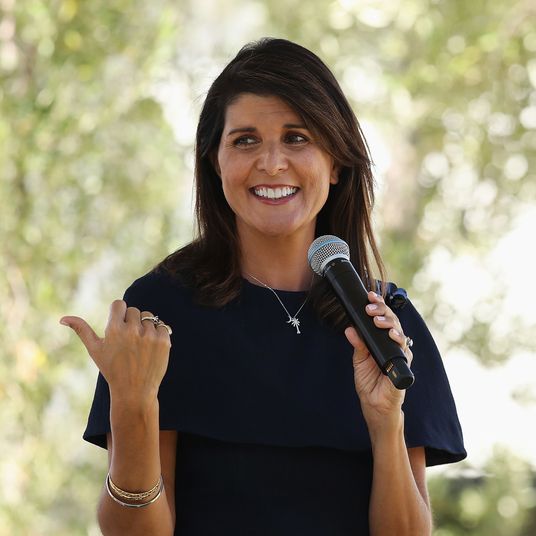 2024 presidential election
Nikki Haley Says She'll Back Trump If He Runs in 2024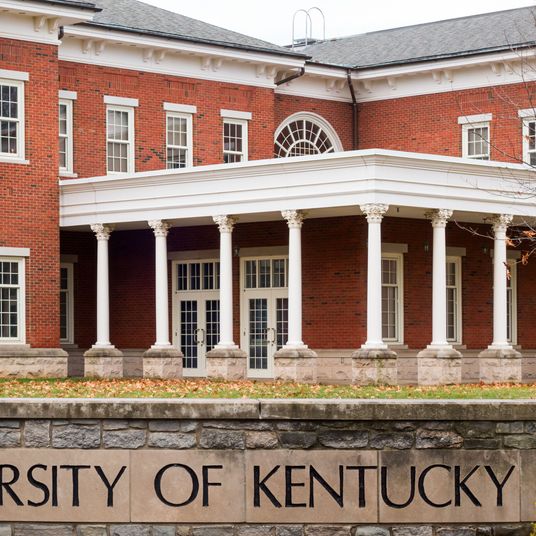 education
Sorry, You Actually Haven't Been Accepted to the University of Kentucky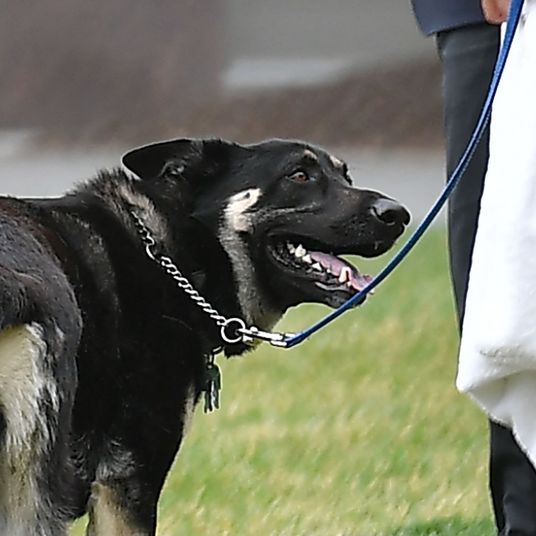 white house
Major Biden Being Sent Away for 'Off-Site Private Training'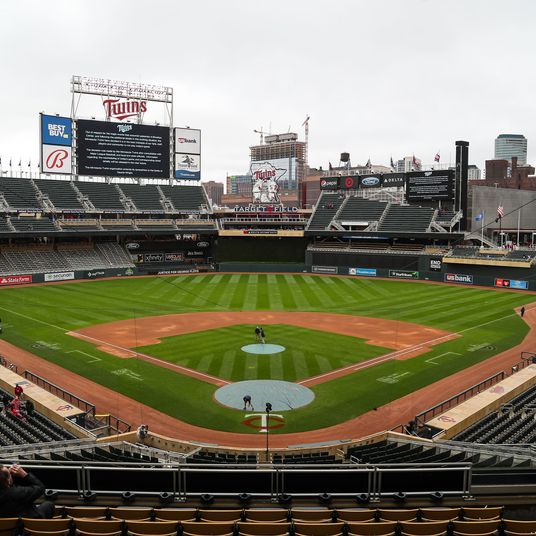 daunte wright
Minnesota's Pro Sports Teams Suspend Games After Police Killing of Daunte Wright
A fatal shooting at a school in Tennessee
KNOXVILLE, Tenn. (AP) — Authorities: One person dead, officer wounded in shooting confrontation at a Tennessee high school.
—
@JonLemire
Fallout from the killing of Daunte Wright hits the sports world
ESPN reporting with
@wojespn
: In the aftermath of a police shooting that's caused unrest in Minneapolis, conversations are ongoing about the possible postponement of the Nets-Timberwolves game tonight. The Twins-Red Sox game has been postponed. Decision expected this afternoon.
—
@malika_andrews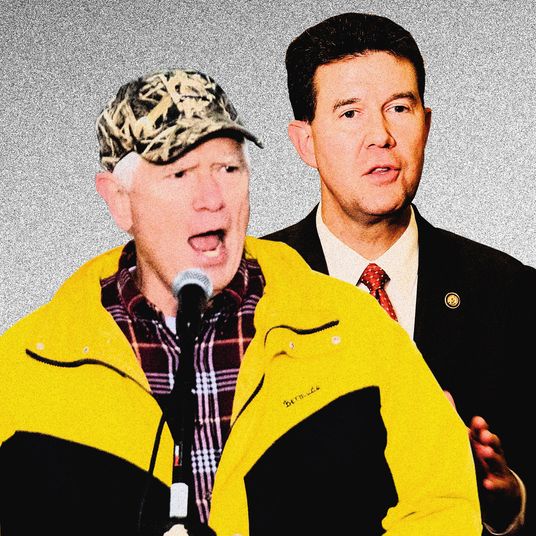 2022 midterms
Sex, Trump, and Insurrection: Alabama Republicans Are at It Again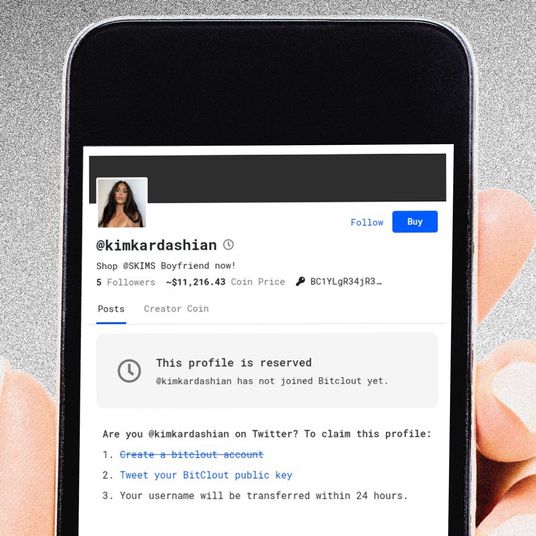 cryptocurrencies
The Mysterious Influencer Stock Market Worth $1 Billion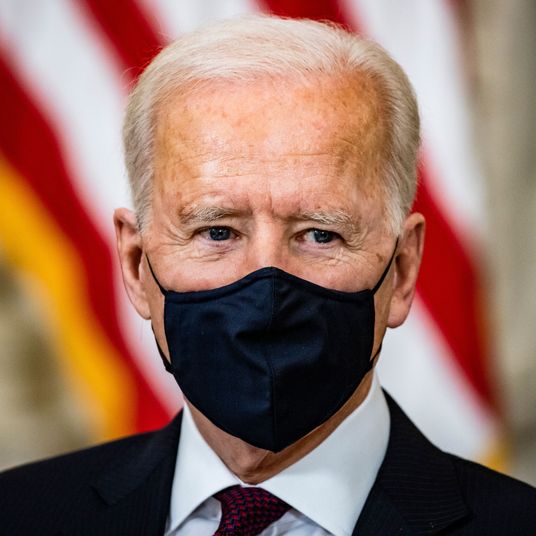 covid-19
When Can Biden (and the Rest of Us) Take Off Our Masks?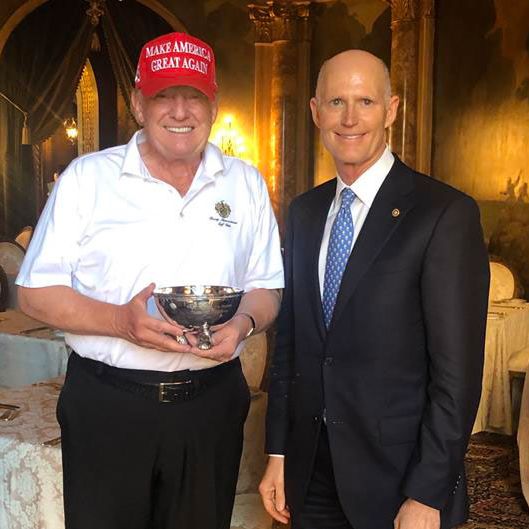 the national interest
Senate Republicans Create New 'Annual' Award, Give It to Trump