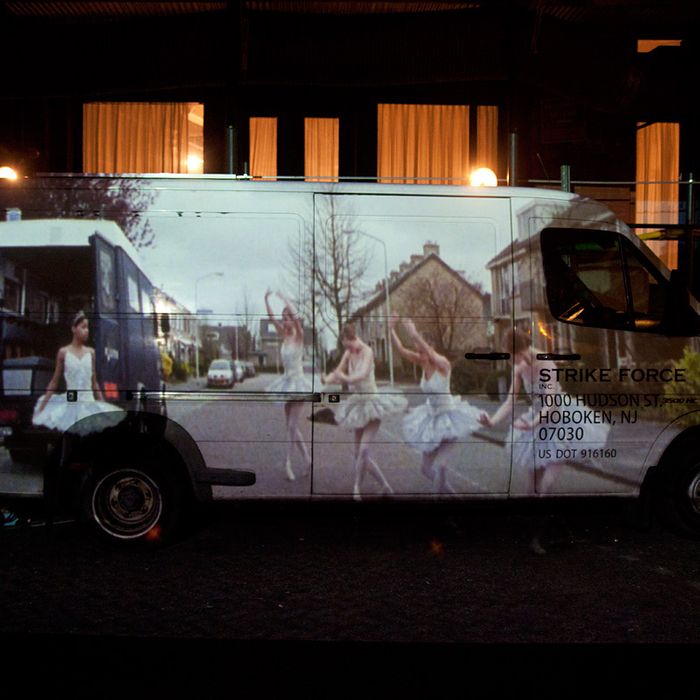 The buildings of the Bowery and Nolita were lit by an otherworldly glow on Saturday night, as the neighborhoods became blank canvases for an installation art project.
"Flash: Light," a subset of the Festival of Ideas of the New City, was produced by the international group Nuit Blanche New York.
Inside St. Patrick's Old Cathedral on Mulberry Street, filmmaker Marco Brambilla premiered the 3-D version of "Civilization", a high-definition remake of "Dante's Divine Comedy," involving 500 video loops (vintage 3-D glasses included). "Let Us Make Cake" bathed the New Museum's façade with a series of video projections five stories high, featuring work by some 40 artists, including Marilyn Minter and Mia Pearlman. Meanwhile, pedestrians pressed themselves into a life-size "pin impression" composed of steel and mirror squares, by artist Miho Ogai.

Along a brick wall outside the cathedral, artist Chris Jordan projected a colorful "soup line" of life-size images gathered from passersby, who stood on a spot marked with an X. Some people danced. An expectant woman subtly waved her body back and forth. As the moving forms flickered onto the wall, Jordan invited more participants from the street: "This does not work without you!"