Much like there are pizza places and authentic New York pizza places, there are also bodegas and authentic New York bodegas. What differentiates the two? According to a rule we just made up, just now, as we were typing this out, an authentic bodega is home not only to decades-old cans of beans and tuna, but also to a bodega cat, which patrols the store for vermin and startles customers who almost step on it by accident all the time.
After years of being ignored, bodega cats are finally getting their due attention. They have their own Flickr page, one of them made an appearance in the first season of Louie, and now, they are the focus of a faux nature documentary, replete with British narration.
THE FEED
nyc mayoral race
Working Families Party Issues Dual Endorsement of Maya Wiley and Dianne Morales
the national interest
Liz Cheney Wants to Save American Democracy From Trump's Next Coup
coronavirus vaccine
U.S. Supports WTO Plan to Lift Vaccine Patent Protections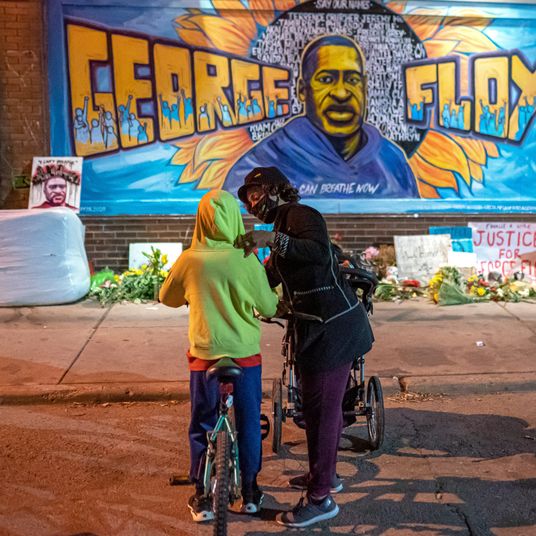 crime
What Happens Next After the Derek Chauvin Verdict
babies
No Country for New Babies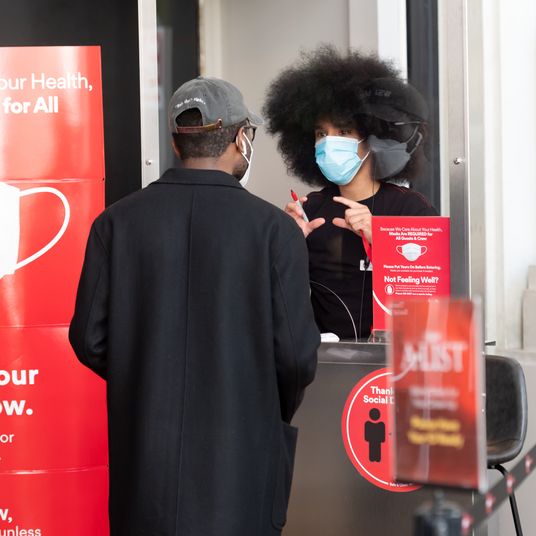 covid-19
How Far Along Is New York City in Its Reopening This Spring?
White House press secretary Jen Psaki said DOJ is reviewing the court's decision and will have "more to say later today"
A federal judge on Wednesday vacated a nationwide freeze on evictions that was put in place by federal health officials to help cash-strapped renters remain in their homes during the pandemic.
The ruling was a win for a coalition of property owners and realtors, who brought one of several challenges against the Centers for Disease Control and Prevention's (CDC) eviction moratorium, which was first enacted under former President Trump and later extended through June.
In a 20-page ruling, U.S. District Court Judge Dabney Friedrich, who was appointed by Trump, ruled that the agency exceeded its authority with the temporary ban.  
"The question for the Court is a narrow one: Does the Public Health Service Act grant the CDC the legal authority to impose a nationwide eviction moratorium? It does not," Friedrich wrote. 
covid-19
The Families Torn Apart By Vaccine Politics
the national interest
There's an Extremely Stupid Reason Congress Doesn't Want a Good IRS
social media
Trump's Facebook Ban Upheld by Oversight Board
Trump is still banned from Facebook and Instagram
JUST IN: " The Board has upheld Facebook's decision on January 7, 2021, to restrict then-President Donald Trump's access to posting content on his Facebook page and Instagram account."
—
@oliverdarcy
american rescue plan
Ideology Is Still at Heart of the Red-State Refusal to Expand Medicaid
dogecoin
Dogecoin Is Surging Again, and for Some Actual Reasons
the city politic
Will Scott Stringer's Troubles Shake Up the Mayor's Race?
from the desk of donald j. trump
Trump Launches Sad Twitter Just for Him
redistricting
State-Legislative Redistricting Is a Big Deal, Too
crime
Asian Woman Told to 'Take Off Your Mask,' Attacked With Hammer in NYC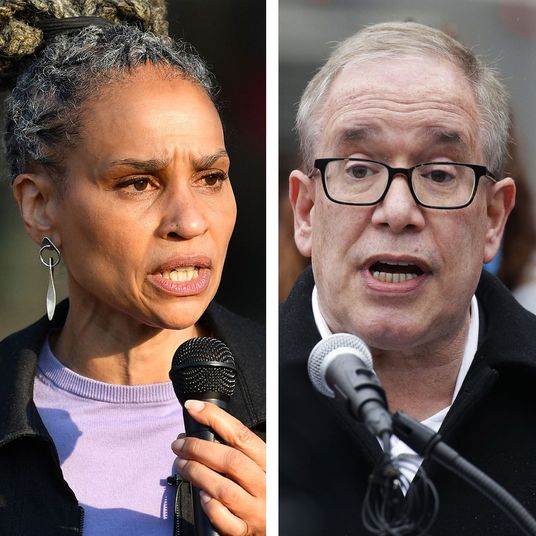 nyc mayoral race
All the Endorsements in the NYC Mayoral Race
the national interest
Republicans Are Purging Liz Cheney for Opposing Trump's Insurrection
gavin newsom recall
California Democrats Debate Anti-Recall Strategy
pivot
Verizon's Media Business Never Made Any Sense
politics
Whatever Happened to 'the Clinton Kid'?
vision 2024
Mike Pence Trudges Towards 2024
summertime
Experts: CDC's Summer-Camp Rules Are 'Cruel' and 'Irrational'
politics
What Comes After Trickle-Down Economics?
games
Kevin Durant Needs to Win It All
covid-19
FDA Set to Authorize Pfizer COVID Vaccine for Adolescents: Report