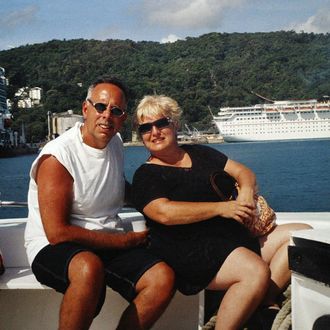 Sheehan and her husband.
Photo: Christopher Sadowski / Splash/? www.splashnews.com
The Queens woman acquitted of murder in the self-defense killing of her abusive ex-cop husband was handed a sentence of five years plus two of probation for criminal possession of a weapon, which she used to shoot Raymond Sheehan eleven times in 2008. So if she was indeed planning a full media tour, it will have to wait.