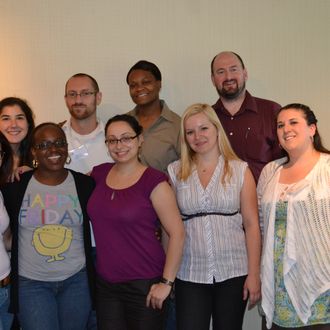 Bronxdale High School principal John Chase Jr. allegedly "keeps talking about his dick," an "angry staffer" tells the Post. Specifically, according to a "harassment report" filed with police, he talks about putting his dick in various inanimate objects, such as the copy machine, and the wall: >
"We have a fancy copy machine that does all sorts of things. It even has a hole to stick your d–k in for a blow j-b," Chase allegedly said to the stunned staffer, according to a Sept. 19 police report obtained by The Post.

Chase also allegedly celebrated a hole in the wall left behind by phone repairmen because he said it meant he could shove his member into it whenever he wanted, according to a source familiar with the complaints.