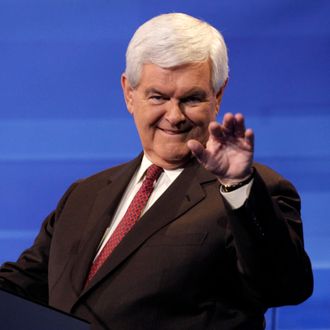 Photo: Charlie Neibergall-Pool/Getty Images
When asked at a November 9 Republican debate about the $300,000 he was paid by Freddie Mac, Newt Gingrich explained that he had been hired as a "historian." Now it turns out he was actually paid between $1.6 and $1.8 million.
Historians don't come cheap! I once needed a historian. He told me it would cost $1,000 just to come to my house, and that was before I had to pay him anything to tell me that my fundamental analysis was, frankly, completely stupid and I needed a new paradigm.