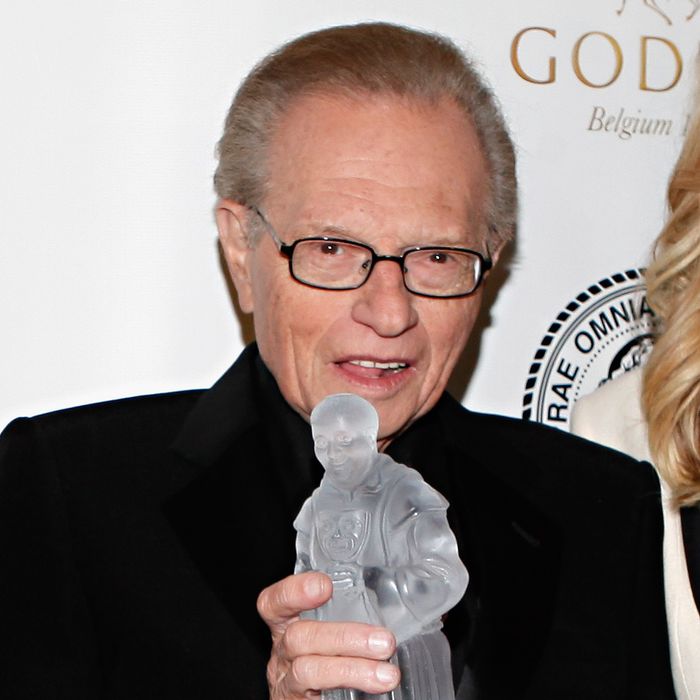 King holds up his Friars Club statue.
Photo: Cindy Ord/2011 Getty Images
Since ending his long-running CNN show, Larry King has been enjoying a new career in stand-up. While it might seem like an unexpected course of events for a 77-year-old, King believes very strongly in the power of comedy. "I love to laugh," he told us last night at the Friars Club Testimonial Gala in his honor. "When you laugh, 700 good things happen in your body. That's true. There should be laugh machines in every hospital room. They should be running Groucho Marx and Three Stooges. Nothing bad happens when you laugh." Tell that to Chrysippus, Larry!
Meanwhile, CNBC's Suze Orman clued us in on the kind of comedy King traffics in. "I was on his show 29 times," she told us. "At least 20 out of 29 times, he told me dirty jokes during every single commercial, okay? And here's what's so sad: I never understood one of them."