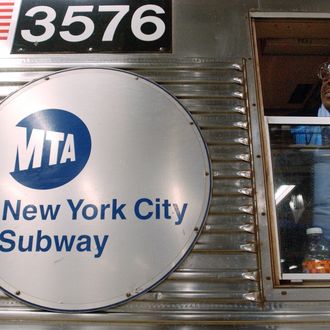 Watch out for closures.
Photo: Spencer Platt/2003 Getty Images
In an effort to expedite subway construction and repairs, the MTA plans to perform maintenance on weekdays rather than on weekends alone. Work has traditionally been performed on the weekends whens the subways are less crowded. The new plan would call for shutdowns of entire stretches of major lines during late hours, from 10 p.m. to 5 a.m. for several weekdays at a time. But the work would be completed much more quickly. The MTA will give the program a shot on January 9 on the Lexington Avenue line between Grand Central Terminal and Atlantic Avenue, starting by shutting down parts of the 4, 5, and 6 trains during the late hours, NBC New York reports.
The good news is, you can burn over 300 calories per hour during a brisk walk.