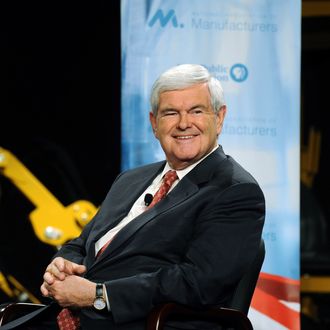 Newt Gingrich is a man who enjoys a good diarrhea joke.
Photo: Steve Pope/2011 Getty Images
One of the weirdest things about Newt Gingrich, the great "ideas man" of the Republican field: He is 24 years old. He's seen The Hangover seven times, and is reportedly spending the hours before tonight's presidential debate (8 p.m., CNBC) watching Bridesmaids. We can only hope he is preparing to trade insults with Rick Perry for ten straight minutes.