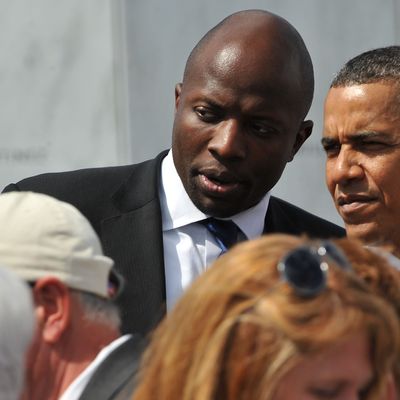 Photo: Micholas Kamm/AFP/Getty Images
Reggie Love — Barack Obama's "body man", ex-Duke football star, all-around cool-seeming dude, and subject of the Times "Style" section profile that melted the hearts of all America's Democratic women— is leaving the White House at the end of the year. Love hasn't said what he's doing next, but it's hard to imagine Barack without the Medevev to his Putin, the Abrams to his Zinczenko, the Belushi to his Aykroyd, the Colbert to his Stewart, the Segel to his Rudd.
Below, their White House bromance, in memoriam.