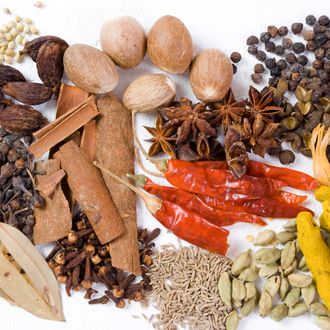 Hot.
Photo: Vikram Raghuvanshi/?Vikram Raghuvanshi
The Indian seasoning entrepreneur Dhiraj Arora (or "spice king," as the New York Post calls him) had quite a morning at The Four Seasons in Midtown some weeks back, allegedly stomping around the health club in the nude after an early tequila binge before mocking police and being dragged to a psych ward. He denies the account ("I don't run around places naked, and I sure as hell was not running around naked at the Four Seasons hotel") but the police version is funnier:
When cops came knocking, he opened his door with the latch still on and cried out, "Peek-a-boo!'' according to law-enforcement source.
And one more important point of contention: The Post's sources say he shouted at police, "suck my million-dollar cock," but he says he was more exact, and yelled "suck my $57 million dick." He would know.