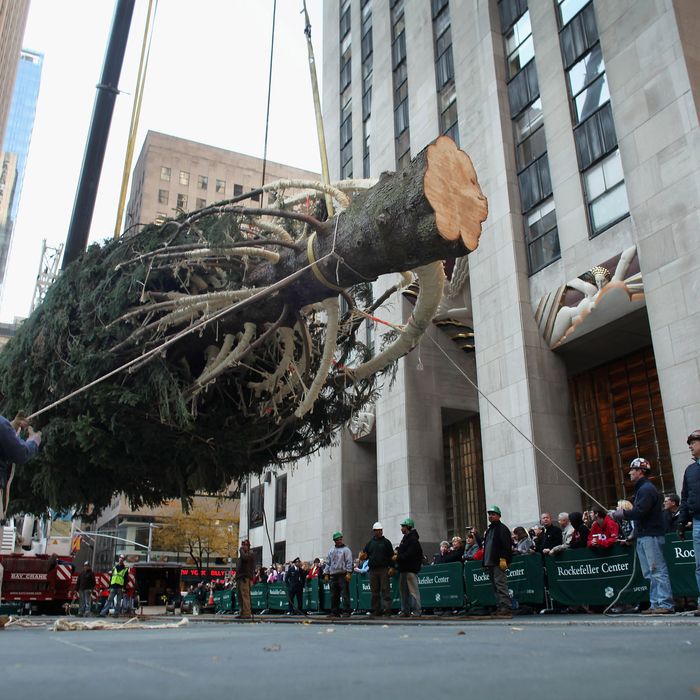 Workers haul the tree into place earlier today.
Photo: Spencer Platt/2011 Getty Images
It's a good-lookin'$2 74-foot Norway Spruce from Mifflinville, Pennsylvania, and it's here to warm your heart/make you walk eight blocks out of your way to avoid tourists for the next two months. The official lighting ceremony will be November 30.