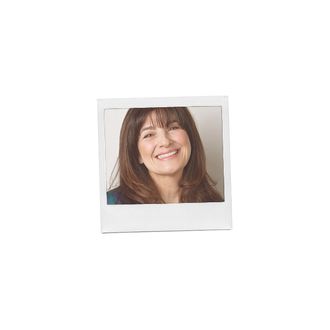 Ruth Reichl.
Photo: Marqui Akins
Name: Ruth Reichl
Age: 63
Neighborhood: Upper West Side
Occupation: Writer, Eater, Editorial Adviser to Gilt Taste. 
Who's your favorite New Yorker, living or dead, real or fictional?
Eloise.  I always wanted to pour water down the mail chute, but never had the nerve.
What's the best meal you've eaten in New York?
The five-hour lunch Daniel made last year, honoring the great French chefs he's worked with. (You can read about it here.)
In one sentence, what do you actually do all day in your job?
Mostly stare out the window, waiting for the words to come.
What was your first job in New York?
Babysitting for the people on the eighth floor of the Greenwich Village building I grew up in. 
What's the last thing you saw on Broadway?
Good People. It was wonderful. In the middle of a really emotional scene, a phone rang in the audience, and the woman actually answered it — and started talking. It's a small theater, and everyone turned to stare at her.  She talked for about ten seconds before Fran McDormand broke the fourth wall, and said, "Turn it off, now!" For just a moment, we — all of us — saw the actors as real people, remembered that what we'd been watching was a play.  Fran, who was playing a downtrodden character, was suddenly in command of that stage — and somehow it reinforced what the play was about. Then the play started again. It was an amazing moment — why you go to the theater. 
Do you give money to panhandlers?
Always. 
What's your drink?
White Burgundy.
How often do you prepare your own meals?
About half the time. Simple food.  For dinner, roast chicken. Spaghetti Bolognese. Last night, Nantucket scallops, simply sauteed in butter with mushrooms. Salad. I saved a few of the scallops to eat raw, for breakfast. The season is so fleeting, they're such a treat. 
What's your favorite medication?
A glass of Pappy Van Winkle bourbon will cure almost anything.
What's hanging above your sofa?
A huge lightbox painting by Matthew Ritchie. He does mostly abstract environmental work. This is kind of an apocalyptic river scene — a tornado maybe — but it might be something else. It's kind of gorgeously mysterious. The sofa's facing the Hudson, so it's an eerie reflection of the landscape outside.
How much is too much to spend on a haircut?
With hair like mine you don't need to get it cut more than twice a year, so I'm not fussy about the price.
When's bedtime?
Around midnight.
Which do you prefer, the old Times Square or the new Times Square?
Is there any native New Yorker who actually likes the new one?
What do you think of Donald Trump?
I hate him for erecting architectural monstrosities all over our city. 
What do you hate most about living in New York?
See above.
Who is your mortal enemy?
Time. There's not enough of it.
When's the last time you drove a car?
A few minutes ago. I'm an odd New Yorker: Got my license at 16 and have been driving ever since.
How has the Wall Street crash affected you?
My recurring nightmare of being a bag lady has become more frequent. 
Times, Post, or Daily News?
Hey, c'mon, I worked at the Times. And I'm loyal. 
Where do you go to be alone?
To my little writing cabin in the woods in Columbia County. I love my studio. It's small but cozy. It's heated with a wood stove. It has a view of a pond down below. And it's not wired, so I'm really alone out there.
What makes someone a New Yorker?
An enduring passion for Gray's Papaya hot dogs. [My toppings are] Onion sauce, always. And mustard. And yes, New Yorkers must be the only people on Earth who actually like the papaya drink.  I don't know why — I guess it tastes like home.