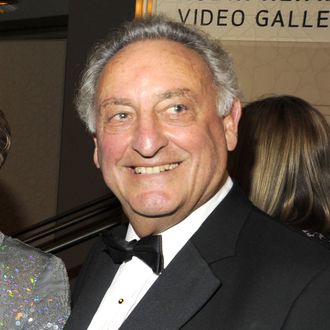 Sandy Weill.
Photo: PATRICK MCMULLAN/??patrickmcmullan
Sandy Weill, former Citigroup chairman and CEO, says this moment in history is "a pretty good time" for the rich "to be quiet." That's why he's very publicly put his $88 million penthouse for sale, and gave all the details on the decision to The Wall Street Journal: to be quietly rich.
If the 6,744-square-foot Weill home is sold for the list price or even anything close, it will be the most expensive single apartment sale in Manhattan history. Weill, who bought it for a mere $43.7 million in 2007, says (ed note: who will fact-check this in a year?) he'll donate the windfall to charity. "We don't need as big an apartment as we did," Weill told the Journal."We are downsizing a little bit." (Just like his net worth in 2009.)
He also "said he wanted it known that he was remaining true to his roots in Bensonhurst, Brooklyn." So Weill and wife are moving down to another unit they own on the sixth floor of the building, 15 Central Park West (where Sting and Lloyd Blankfein also have places), to be true to his Brooklyn roots.