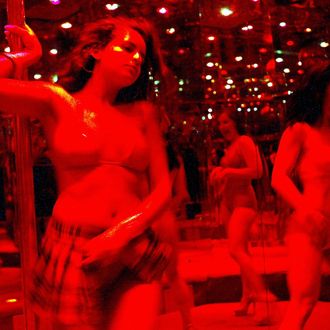 Not the strippers in question.
Photo: Justin Sullivan/Getty Images
Manhattan U.S. attorney Preet Bharara announced the arrest of twenty people today for luring Russian and Eastern European women to work illegally as strippers at Cheetah's Gentlemen's Club in Times Square and Rouge Gentlemen's Club in Queens. The scam, which is allegedly linked to the Gambino and Bonanno crime families, "ran the gamut of criminal activity — from racketeering and extortion to immigration and marriage fraud," Bharara said, and included bogus promises of waitressing jobs. Since visa rules don't allow work in the adult entertainment industry, body sushi is a no-no.