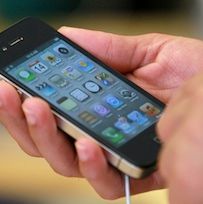 Hey, Android users, you like that feature where you can just tap a number written in a text, and it's automatically called? Or how about when you tap to schedule an appointment for a date mentioned in an e-mail?
Well, enjoy them while they last, because the United States International Trade Commission has ruled that those features belong to Apple (or at least the technology behind those features does).
While the only named defendant in the case was Taiwan-based HTC — the panel rules on unfair trade practices on companies whose products are imported to the U.S.— this is absolutely an assault on Android, Google's operating system. There are a lot more of these patent battles being waged; we'll have to wait and see which features become proprietary (like the swipe-to-unlock motion) and those that everybody can use (like, um, basic tablet design).