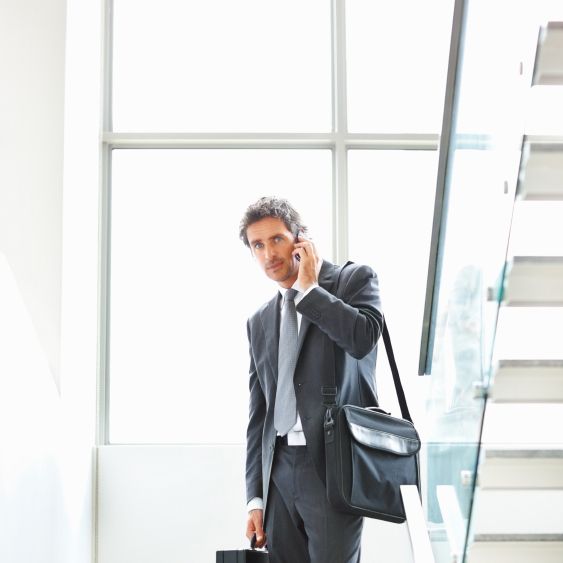 Could still slip and fall. Just saying.
Photo: iStockphoto
In the aftermath of the gruesome, tragic death of Young & Rubicam executive Suzanne Hart in a freak elevator accident, the Post reports that some New Yorkers have suddenly found a new appreciation for the good old predictable stairs. >
"I've been taking the stairs today. I usually take the stairs at home, but not here," said Lisa Miller, 41, who climbed 10 floors to her office.
Others were willing to take the elevator, but only if they could be assured that, when the inevitable malfunction occurs, other innocent victims would die with them:
In the aftermath of the gruesome, tragic death of Young & Rubicam executive Suzanne Hart in a freak elevator accident, the Post reports that some New Yorkers have suddenly found a new appreciation for the good old predictable stairs. >
"After it happened yesterday, there was a woman who refused to get into the elevator by herself," said Emmanuel Williams, 28, doorman at 274 Madison Ave. "She said if she was going down, somebody else would be going down with her."