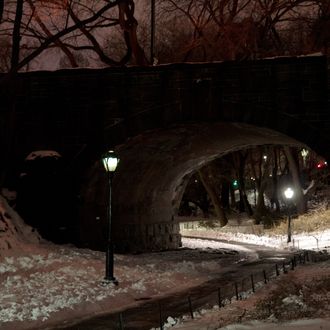 No rapists here. BORING.
Photo: Alan Wu/? Alan Wu
Central Park after dusk used to be a diabolical obstacle course full of muggers and rapists. Now, the Times reports, people are jogging and walking dogs late into the night as crime in the park has drastically declined:
>
This year through mid-December, according to the police, 17 robberies had been reported in the park, down from 37 in 2001 — and 731 in 1981. Rapes, too, are down sharply, with only two reported this year. The last homicide occurred in 2002. And many parkgoers these days have never even heard of the 1989 attack on the so-called Central Park jogger, who was raped and left for dead while running in the park one evening.