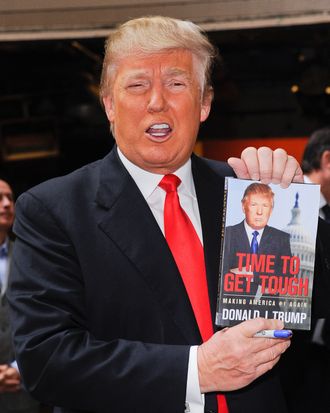 NEW YORK, NY - NOVEMBER 15: TV personality Donald Trump leaves the "Live With Regis And Kelly" taping at the ABC Lincoln Center Studios on November 15, 2011 in New York City.
Photo: Ray Tamarra/Getty Images
"I am unwilling to give up my right to run as an Independent candidate," he said in a written statement this morning. It's almost like this guy is into attention or something.