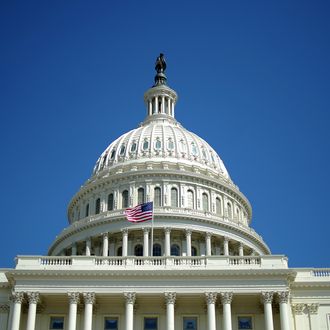 Photo: JEWEL SAMAD/2011 AFP
On Thursday night, congressional leaders agreed to a $1 trillion spending measure, ensuring the government will run for at least the next nine months.
The major hurdle had been over how/if to pay for an extension of a payroll tax holiday for 160 million American workers, set to expire December 31. The Democrats had bound the payroll tax issue to the spending bill — Majority Leader Harry Reid would not allow voting on the spending bill before the issue of the payroll holiday tax extension was decided.
Obama would not budge on this point. "Congress should not and cannot go on vacation before they have made sure that working families aren't seeing their taxes go up by $1,000 and those who are out there looking for work don't see their unemployment insurance expire," he said on Thursday.
But for now, an agreement had been reached to extend the payroll tax holiday — along with unemployment insurance and Medicare payments for doctors — for at least the next two months, at a cost of $40 billion.