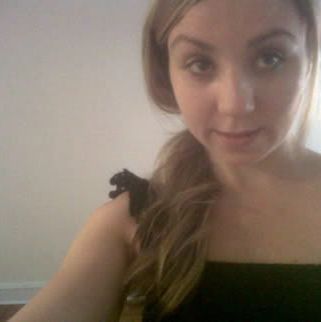 The New York City public school teacher who lost her job after writing about her days as a call girl for The Huffington Post is back on the tell-all/show-all circuit, but this time without a job to lose. Now working as a freelance writer, Melissa Petro writes today at xoJane, "Once an over-sharer, I sometimes fear I will be confined to work that is forever confessional." Then she tells the story of meeting a photographer to pose for Penthouse.
Sure, I would be a "sexy teacher," but sexy is subjective. Alex asked how far I wanted to go.

"Well, I bleached my asshole so I'm ready for anything," I said.

It was a joke. I hadn't bleached my asshole.

…

Alex's vision, as he explained it that day, was for the "Hooker Teacher" to reclaim her power — to take the butt of the joke and turn it around. No one looking at the pictures resulting from that shoot could possibly think that I am being myself, or that I am trying to be sexy or that I'm not aware — and thus, in some control – of how my image is perceived. Like a drag queen, I played the part a bit too much, and so the act reveals itself as just that — an act.
The sexy photos of Petro will appear in the February issue of Penthouse, along with an article she wrote titled subtly, "Unrepentant Whore."