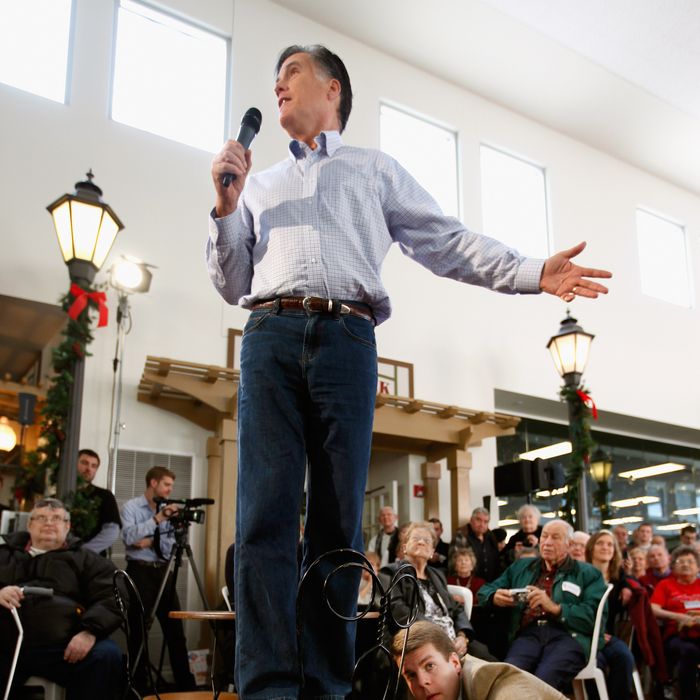 They should put this on one of those inspirational posters with the word "DEDICATION" underneath.
Photo: Chip Somodevilla/Getty Images
Every big-time politician needs a body man, a personal aide who can be counted on to take care of anything and everything the boss requires.  President Obama has his Reggie Love, or at least he used to. Mitt Romney has 2009 Ole Miss graduate Garrett Jackson, who, according to an article in his hometown Daily Leader, has been at Romney's side since the candidate's No Apology book tour last year. According to his Facebook and Twitter pages, Jackson enjoys golf, the Celtics, traveling to places such as Jackson Hole and China, and, for reasons unclear, Real World: Brooklyn cast member Chet Cannon. "It's a 24/7 job, packed. From 7 a.m. to 10 p.m., it is full throttle," Jackson told the paper, about being Romney's body man. "Everyone here is doing all they can to get Mitt Romney elected president of the United States." That includes steadying chairs with the focus and intensity of a Navy SEAL.