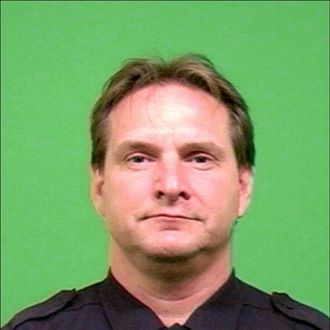 Following the shooting death of NYPD officer Peter Figoski, many have sought to place blame on people other than suspected killer Lamont Pride. Four others thought to be connected with the crime have been arrested, while a New York judge who released Pride last month has also faced harsh criticism, even from the mayor. Now, the legal owner of the gun used to kill Figoski, who says he lost the weapon years ago, is facing his share of scrutiny. 
Moises Michel, now a Florida resident, says he misplaced the Ruger 9mm P89 pistol while moving from Virginia in 2009. But police are giving an extra-hard look at his story because Michel once lived and worked in Queens, not far from where the shooting occurred. He never reported the gun missing, but claims he left it behind at an apartment after he was evicted.
Figoski, a father of four daughters, will be buried today near his Long Island home. Thousands are expected at the funeral.
Update: The Post puts the number of officers that attended this morning's service at about 10,000.