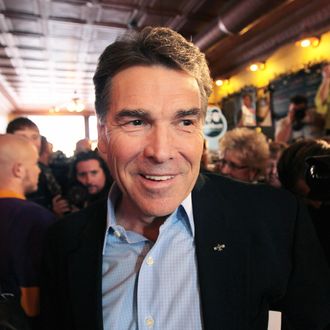 Enjoying reitred life.
Photo: Scott Olson/2011 Getty Images
Rick Perry officially "retired" in January, although apparently, in Texas, "retiring" just means declaring that you are retired, then continuing to work while receiving both a salary (in Perry's case $150,000 a year) and a pension ($7,698 per month). Boy, that Rick Perry sure hates government.