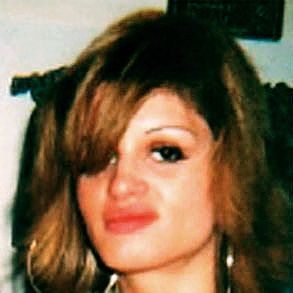 Shannan Gilbert.
Photo: Suffolk County Police Dept.
The search for 24-year-old Shannan Gilbert led police to discover ten bodies at Gilgo Beach on Long Island, setting off the hunt for the Long Island serial killer. More than a year later, days after finding Gilbert's purse and clothes, police believe they have found her skeletal remains at Oak Beach, a few miles from the other dumping site. Shannan disappeared on May 1, 2010, and was last seen visiting an escort client in a gated community. As a young sex worker advertising on Craigslist, Gilbert fits the profile of the other women killed, but the AP reports that police believe Gilbert "may have drowned accidentally while fleeing a client's home for an unclear reason."
A medical examiner will officially determine whether or not the remains are Gilbert's, but police seem relatively sure. "It is certainly a sad day for the Gilbert family," said Suffolk County Police Commissioner Richard Dormer today. He also backed up the theory of Gilbert's attempted escape and noted, "If it is Shannan Gilbert, then her location is indicative of her trying to make it to the causeway." Dormer said "the terrain would have made it impossible for her to get to" Ocean Parkway, the major road north of where she was ultimately found. Investigators spotted bones today while riding in "an amphibious machine" at 9:14 a.m., after having chopped down brush this week to expand their search in the surrounding swamplands.
Authorities believe Gilbert was running away from her client's neighborhood frantically at 5 a.m. on May 1, and ended up banging on the door of a nearby house. "She was screaming 'Help me, help me!' and said somebody was chasing her," said the man who lived inside. She ran off, and was followed to the house by a man asking where the woman had gone. And yet the police insist her death could be an accident: "This may be just a young lady [who] ran into the brush in hysterical state, fell down and expired for some reason," said Dormer.
Related: A Serial Killer in Common [NYM]
Related: Police Make a Potentially Crucial Break in Long Island Serial-Killer Case [NYM]
This post has been updated throughout.