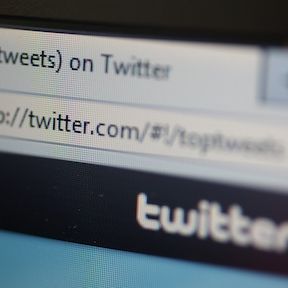 Anthony Weiner also enjoys Twitter.
A study released on Thursday by the Project for Excellence in Journalism that tracked political conversations on Twitter between May 2 and November 27 found that President Obama and a majority of GOP candidates received more negative than positive coverage on Twitter than in regular news coverage or blogs. That's not surprising, though. Many political commentators live-tweet debates, filling the network with criticism, and horrible gaffes become trending topics. Another not-terribly-surprising finding is that the language on Twitter is "very personal and pungent and even profane … leveling allegations that would be off-limits in more traditional news coverage." Quite a triumvirate of nastiness.
Researchers used an algorithm to analyze more than 20 million tweets related specifically to the 2012 race and determined whether a statement was positive, negative, or neutral. Regarding their findings — which is worth a full read, especially by stat lovers — they wrote: "One distinguishing factor about the campaign discourse on Twitter is that it is more intensely opinionated, and less neutral, than in both blogs and news. Tweets contain a smaller percentage of statements about candidates that are simply factual in nature without reflecting positively or negatively on a candidate."
PEJ's associate director, Mark Jurkowitz, said that the research was prompted by Twitter's growing importance as a communication tool. He added, "Twitter is a significant element of the political conversation and ecosystem in this campaign. It's part of the broad democratization process in media, where people who have significant doubts about the mainstream press and are looking for ways to circumvent it."
Probably a lot of people just want to share what they've read and add some personal, pungent, and profane color commentary.