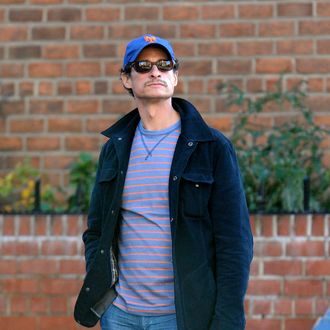 The Married 47-Year-Old Dude Experimenting With Facial Hair and the Internet.
Photo: Hector Vallenilla/PacificCoastNews/Newscom
We know that bisexual women in open relationships aren't the only people having sex in New York City. You, the readers, are all having sex — or at least trying to, probably. And however successful you are, we want to hear about it. Especially if you're not the "typical" sex diary author. Maybe you're married with kids. Maybe you were born during the L.B.J. administration. Maybe you're a gay fireman. Maybe you're a gay, old, married fireman. Whoever you are, however much ass you get, we want you to share a week in your sex life. Our Sex Diaries editor, Rachel Kramer Bussel, is looking for new submissions. Get in touch with her at sexdiaries@nymag.com.