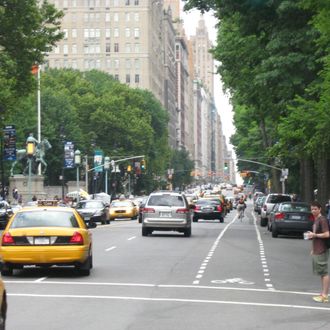 The 'hood.
Photo: Jim Henderson
Sandy Weill's penthouse apartment at 15 Central Park West is off the market — and it went for the list price, a record-setting $88 million, or about $13,000 per square foot. The apartment (pictures here) is reportedly being deeded over to one lucky 22-year-old college student, Ekaterina Rybolovleva, who issued a press release to that effect (as all college students do when they move into a new place) . Ekaterina, an enthusiastic equestrian, is the daughter of Russian billionaire Dmitry Rybolovlev, and a student at an undisclosed U.S. institution. Will she throw really dope parties in her new 6,744 square feet of living space? Build out a special little stable for her ponies? Lord it over other foreign heiresses whose fathers only allotted $85 million for their baby girl's first grownup place?
Will she even live there at all, actually?
The Observer says it's confirmed with a source that the apartment purchase is really meant for Ekaterina's father, which makes sense. Rybolovlev is going through a divorce; putting the purchase in his daughter's name protects his assets. And by listing the owner as someone whose prime residence is not New York City, they stand to save a bundle on taxes. Which makes us a little bummed: There was a time when Russian billionaires who were once accused of murdering their business partners were softies, the kinds of guys who would drop that much money and more just to see their daughter's eyes light up. What's become of that simple bond?