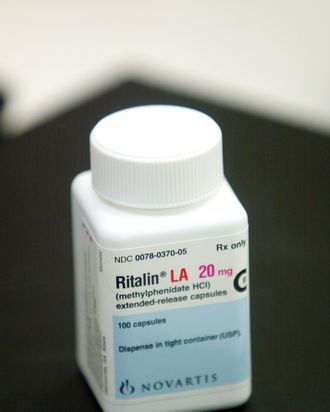 Shortages in the supply of medicines that treat attention deficit hyperactivity disorder are due to a problematic relationship between the Drug Enforcement Administration and manufacturers, reports The New York Times.
Drugs such as Ritalin and Adderall are regulated by the DEA due to the high level of abuse – particularly by college students. The agency sets quotas for the amount of pills that manufacturers can produce, which may be leading manufacturers to opt for expensive brand-name pills rather than generics – leading to the shortages.
About nine percent of children between the ages of five and 17, and four percent of adults, are diagnosed with ADHD. The DEA uses prior prescription data to set quotas.  However the agency simply sets a number for ADHD pills to be made – not which types – and does not specify what the ratio between branded and generic should be. 
Since the various ADHD drugs can effect people with the disorder differently, one drug often cannot replace another. For some families, if there are no generics available, brand-name drugs are unaffordable.
Officials from The Food and Drug Administration, which tracks drug shortages, and the DEA disagreed openly about the problem with The Times.
"We have reached out to the D.E.A. and told them that there are shortage issues," said Valerie Jensen, associate director of the F.D.A.'s drug shortage program. "But the quota issues are outside of our area of responsibility."

Still, Special Agent Gary Boggs of the Drug Enforcement Administration's Office of Diversion Control, said in an interview, "We believe there is plenty of supply."
Adderall – one of the most popular ADHD medications – is likely to remain in low-supply, according to Reuters.