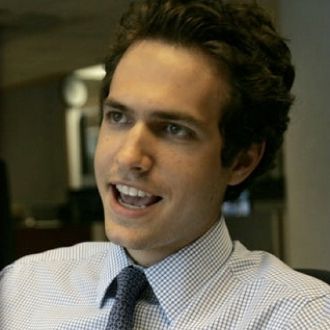 A.G. Sulzberger, son of the publisher of the New York Times, has been working as a reporter in the paper's Kansas City bureau for more than a year now, and he is fed up. Actually, to be more strictly correct, he is underfed.
The problem, you see, is that young Sulzberger is a vegetarian living in the Midwest, a land where babies eat their first bloody rib-eye before they've even started to teethe. After careful, nuanced reporting — he talked to, for instance, a writer in Brooklyn who lived in the Midwest an unspecified number of years ago — Sulzberger has decided that he doesn't like the food options that exist outside the coasts, and has penned a harrowing "Tale of Survival" about the experience. 
In truth, it is less satisfying to be a vegetarian here. Those on the coasts have it better. Like many of my brethren, I have instinctively gravitated to cuisine from faraway places where meat is a luxury not all can afford. In New York this meant frequenting terrific Indian, Thai, Ethiopian, Lebanese and Venezuelan restaurants. But here — with a notable few exceptions like the Aladdin (the best lentil soup I've ever had), Blue Koi (expert dumplings and noodle dishes) and Lill's (terrific Spanish tapas) — the best options are better described as good enough.

….

Along the way I've also picked up a few valuable lessons for vegetarians roaming these wide open spaces.  In no particular order: check out Web sites detailing the vegetarian options at fast-food chains; look for Chinese restaurants, which consistently turn up in the most unexpected places; carry a jar of peanut butter everywhere; and never underestimate the potato — what it lacks in flavor it makes up for in ubiquity.

And, finally, it is important to not forget that hunger is the price a picky eater must be willing to pay without becoming insufferable.
Nope, nothing insufferable about writing a whole article in the newspaper your family owns about how miserable you are at being forced to eat iceberg lettuce.
Related: Reasons to Love NY: Because One of the Owners of the New York 'Times' Is a Cub Reporter Who Writes About Lost Goats [NYM]