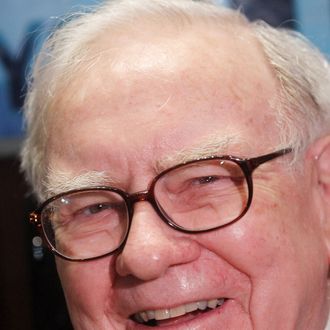 Photo: Mario Tama/Getty Images
Stop worrying about America's cash shortage. As if this whole fiscal crisis were a Disney Channel movie, a kindly old man with lots of extra money and charming glasses is going to step in and fix the problem! How?
>
And if someone named "John Boehner" calls in to make a donation, he'll throw in a tote bag.