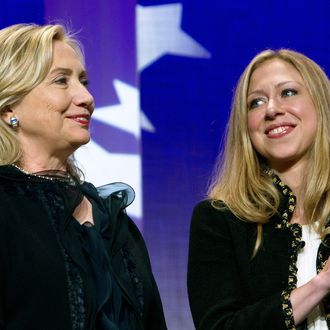 Photo: Daniel Berehulak/Getty Images
"Page Six" reports that, apparently, Chelsea Clinton's much-trumpeted deal with NBC as an on-air correspondent was more of a temporary gig than a regular job:
"Set up for a fall" sounds a little dramatic — Chelsea didn't do wonderfully in her first segment, but she wasn't terrible, either. Sounds more like, perhaps, both sides just wanted a bit of publicity, and realized there might be diminishing returns after the initial bump. "Chelsea wanted a 90-day contract to see if she liked it," a source told "Page Six." But who knows? Maybe Chelsea is trolling journalism job boards right now, looking for somewhere else that will let her learn the ropes as a cub reporter.