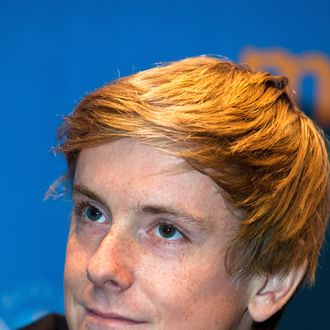 Maybe that TNR column 'TRB' stands for "Too-Rich Boy"?
Photo: SeongJoon Cho/Bloomberg via Getty Images
The New Republic, the prestigious and money-losing Washington journal of politics and culture that's up for sale yet again, might get just the kind of owner it needs: One with very deep pockets, who doesn't need the magazine to even come close to turning a profit. Chris Hughes, one of the co-founders of Facebook, is reportedly very interested in the property. He's got a net worth that's estimated at somewhere around $700 million, and he's just 28. While most of his contemporaries might spend their haul on less Serious Stuff, Hughes has already demonstrated that he's interested in the political world. He worked as the Obama campaign's director of online organizing in 2008.