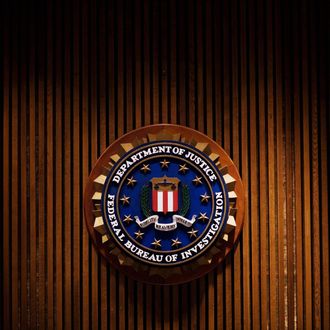 Photo: MANDEL NGAN/2007 AFP
The FBI is ramping up its crackdown on insider trading: Four men — Jon Horvath of Sigma Capital Management, Anthony Chiasson of New York hedge fund Level Global Investors LP, Todd Newman, formerly of Diamondback Capital Management, and Danny Kuo of the Whittier Trust — were arrested today on suspicion of sharing information improperly, and a total of seven people are being charged for making an illegal profit on shares of Dell. The charges are further fruits of the same broad investigation that led to the arrest of Raj Rajaratnam, and some of the same players are involved in this crackdown, reports the Journal.
Mr. Chiasson, 38 years old, was co-founder of hedge-fund firm Level Global Investors, one of several firms the FBI raided in November 2010 after a Wall Street Journal story disclosed details of a sweeping federal insider-trading probe.

Level Global managed about $4 billion in assets at the time of the raid, but it closed last year, citing the impact of the investigation. The hedge fund was a client of Primary Global Research LLP, a Mountain View, Calif., expert network firm that arranged phone calls between public company employees moonlighting as consultants and hedge funds interested in their companies and industries.
Primary Global, of course, figured heavily in the Rajaratnam case. Chiasson, who wasn't at home when the police raided his Manhattan home in the wee hours of the morning today, is the biggest name among the men arrested, and the most likely candidate to become tabloid fodder.