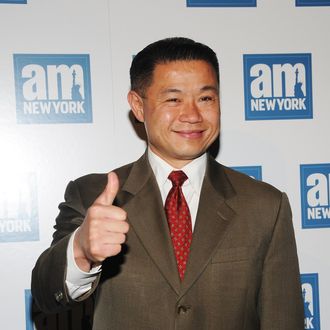 Party time.
Photo: Desiree Navarro/WireImage
John Liu, the city's scandal-embattled comptroller, has had a rough year. Perhaps that's why, for his upcoming birthday bash, he's decided to be indulgent and break one of his personal rules. Some people faced with a massive fund-raising-related brouhaha might lay low on such an occasion, but not this guy!
The Post reports that Liu will celebrate with a fund-raiser for his mayoral campaign. And for the evening, he'll rescind his self-imposed ban against accepting donations greater than $800."We are asking people to contribute up to the [$4,950] maximum, like all candidates," a spokesman told the paper. Treat yo'self, John Liu!