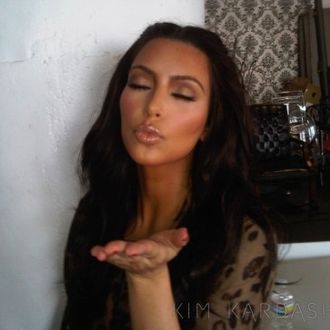 Kim Kardashian is no longer just an easy symbol for Republican politicians to tout as all that they find distasteful in American culture. Now liberals are doing the same thing! A California group, Courage Campaign, has launched a TV campaign to raise taxes on the wealthy. Specifically,  a campaign to raise taxes on Kim Kardashian:
After a montage of Kardashian images, the campaign alleges, "Kim Kardashian made $12 million in 2010!" The ad stacks this up against the average "Middle-Class Californian," who made $47,000. The ad alleges that Kardashian's tax rate was 10.3% — just one percent higher than the tax rate for average citizens.
There's also a website, TaxKimK.com. So maybe it's just that both Republicans and Democrats alike have realized that voters are more likely to Google Kardashian than marginal tax rate.