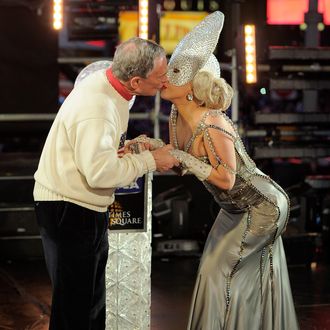 #mayoralmakeout
Photo: Jemal Countess/Getty Images
Mayor Bloomberg, we learned today, not only follows New York on Twitter, but is pretty into our social-media presence, if we do say so ourselves. The magazine posed a question about romance to the Twittersphere today, and the mayor answered.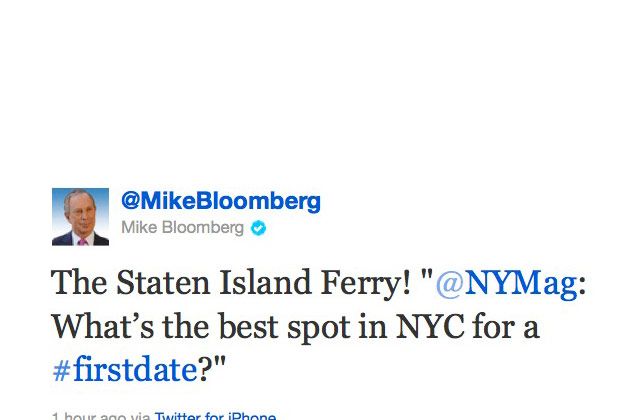 Sounds fun, actually. And cheap! The guy's got a penchant for public transportation (or at least for maintaining the illusion of a penchant for public transportation). Our only question: Is this where he took Diana Taylor on their first date, or is it where he would take, say, Lady Gaga?
Update: More revelations from city officials! Christine Quinn says her #firstdate would be at the High Line. Do you think we can get them to play Truth or Dare next?
Previously: Mayor Bloomberg Kisses Who He Wants to Kiss, Period