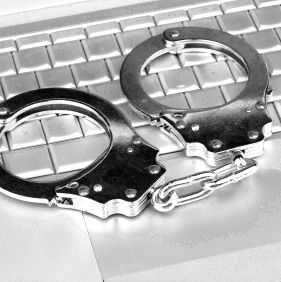 One day after the Internet blacked out in protest of two overreaching anti-piracy bill in Congress, authorities have shuttered Megaupload.com, one of the most popular file-sharing services on the web. The FBI moved against the company today, and made sure to claim that the seven people indicted for online piracy crimes had nothing to do with the furor this week over the Stop Online Piracy Act and its companion bill in the Senate, the Protect IP Act.
The indictment was unsealed in northern Virginia today and four people are already in custody, having been arrested in New Zealand for crimes including conspiracy to commit racketeering and criminal copyright infringement. Bank records and server farms are being searched worldwide. The Justice Department charges Megaupload, which was once the world's 13th largest website, with "generating more than $175 million in criminal proceeds and causing more than half a billion dollars in harm to copyright owners."
Megaupload made news last month for the "Mega Upload Song," which featured everyone from Kanye West to will.i.am, Diddy, Chris Brown, and Kim Kardashian pledging allegiance to the site, which along with pirated movies and albums, trades in legal files — say, when a producer in London wanted to get his work to a rapper in New York City. Yesterday, "Page Six" noted that the star-power in the pro-Megaupload video was likely supplied by the site's unlikely CEO, the producer and teacher Swizz Beatz (husband of Alicia Keys), who previously was not widely known to be involved in the site, even to people who usually keep up with that sort of thing. (Beatz, born Kasseem Dean, is not among those charged.)
Both Megaupload and its streaming service, Megavideo, appear to be down now. For artists and art thieves alike, Mediafire it is! Or RapidShare, or Filesonic, or Hulkshare, or Sendspace, and so on.
Update: The websites for the Justice Department, Universal Music Group, the Motion Pictures Association of America and the Recording Industry Association of America have all gone down, and the hacker group Anonymous is claiming credit as retaliation for the Megaupload arrests.
Update 2: Megaupload's attorney says, "Swizz Beatz was never involved in any meaningful way. He was negotiating to become the CEO, but it was never official."