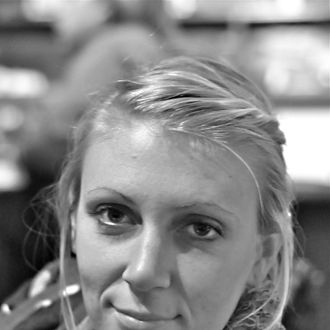 American aid worker Jessica Buchanan was rescued.
Photo: Danish Refugee Council
As President Barack Obama entered the House chambers last night for his State of the Union address, he pointed to Defense Secretary Leon Panetta in the crowd and said cryptically, "Leon. Good job tonight. Good job tonight." Although it wasn't known at the time, Obama was likely referring to an American raid on pirates in Somalia that freed two aid workers, including an American, on Wednesday during Africa's early-morning hours. While Obama was highlighting the killing of Osama bin Laden, Navy SEALs were completing another heroic covert mission.
"Thanks to the extraordinary courage and capabilities of our Special Operations forces, yesterday Jessica Buchanan was rescued and she is on her way home," said the president in a statement on Wednesday. Also freed in the operation was a Danish man, Poul Hagen Thisted, who was kidnapped along with Buchanan in October on the way to the airport in the Somali town of Galkaiyo.
While pirate gangs and militant groups in Somalia have slowed their seabound attacks because of increased security on boats, they've turned to capturing foreigners on land for ransom, the Times reports. The aid workers were thought to be held by a well-established gang, and negotiations to free Westerners have been known to drag on. This morning's secret mission was swifter as Seals dropped in from helicopters, killing nine pirates in a firefight and capturing between three and six more. Buchanan and Thisted were discovered in an outdoor encampment and then sent safely to Djibouti.
"As commander in chief, I could not be prouder of the troops who carried out this mission, and the dedicated professionals who supported their efforts," said Obama in his statement. "Last night I spoke with Jessica Buchanan's father and told him that all Americans have Jessica in our thoughts and prayers, and give thanks that she will soon be reunited with her family. The United States will not tolerate the abduction of our people, and will spare no effort to secure the safety of our citizens and to bring their captors to justice. This is yet another message to the world that the United States of America will stand strongly against any threats to our people."