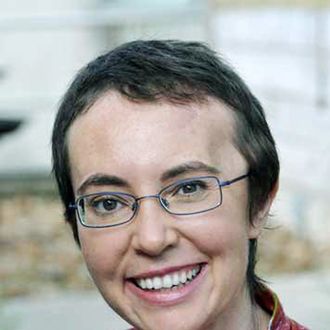 Photo: Handout/2011 Giffords Campaign - P.K. Weis
Today marks the one-year anniversary of the shooting in Tucson, Arizona, that killed six people and wounded thirteen others — including Congresswoman Gabrielle Giffords.  

Giffords has spent the year undergoing grueling physical and speech therapy, and Jared Loughner sat in a prison cell, forcibly medicated, awaiting trial for the 49 charges he faces for opening fire on a crowd of people with a handgun fitted with high-capacity magazines.  

Meanwhile, Americans have been buying guns — lots of them.
The government's only measure of how many firearms are sold in the country comes from data collected by the FBI, which performs background checks on potential purchasers. The FBI said that it performed almost 16.5 million background checks for firearms sales last year, which is a 15 percent increase from 2010 and the highest number since the screenings started in 1998.

No major firearms legislation has been introduced in the past year. President Obama has stayed virtually silent on the issue — unlikely to welcome the political backlash attached to the gun-control debate in an election year.  

Giffords and her husband, Mark Kelly, will attend a candlelight vigil at the University of Arizona tonight to mark the anniversary of the shooting.