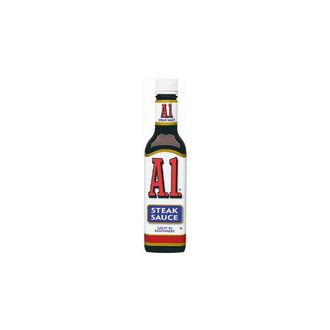 Steak-eating: "If" I did it it, here's how.
O.J. Simpson stopped making payments on the mortgage for his Florida home in 2010 — probably because he's in jail for an armed robbery and kidnapping he committed in 2007. JPMorgan happens to own the note on the house, and the bank is foreclosing. Perfect opportunity for a publicity stunt, which is where PETA comes in! CNN Money:
In a letter addressed to Jamie Dimon, JPMorgan Chase's CEO, People for the Ethical Treatment of Animals asked if the bank would either donate or sell the house to the animal rights group for a "nominal sum" once the bank completes the foreclosure it's pursuing on Simpson's home.

Ingrid Newkirk, PETA's president, assured Dimon in the letter that if the organization is able to acquire the five-bedroom Kendall, Fla. home, it would put it to good use by turning it into a "Meat Is Murder" museum that would teach visitors that "nonviolence begins on our plates."
Unfortunately for PETA, even if the head of a large multinational banking corporation were to concern himself with the fate of every individual property, Dimon wouldn't have been the best choice. Steaks are basically his madeleines,  as he told the Chicago Tribune in 2009.
All things considered, Jamie Dimon would rather be seated at Gibsons Steakhouse on Chicago's Near North Side, far from his New York office and the legislative battles of Capitol Hill.

He'd choose an outdoor table and watch the city go by, with a thick hunk of beef on a plate before him. "I miss it terribly," he said.
"Jamie Dimon and a thick hunk of beef" sounds like,  a) a concept from a calendar manufacturer's ideas meeting, b) a niche-interest erotic film, or c) a genius branding idea for a restaurant he can open in retirement.