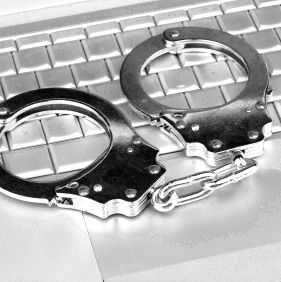 While much of the Internet has mobilized against the House's proposed Stop Online Piracy Act (a.k.a. SOPA), which was shelved over the weekend after the White House added to the chorus of opposition, the law's lesser-known cousin, the Protect Intellectual Property Act (PIPA), is still scheduled for a vote in the Senate next week. The bills aim to fight piracy and copyright violations online at the behest of media corporations like the Motion Picture Association of America and News Corp., but face fierce opposition from tech experts, start-ups, and online communities like Google, Facebook, Tumblr, and Reddit. But while SOPA's delay is one thing, it's far from definitive. 
"I think the White House statement is very strong and it helps, but, no, I don't think it's dead," said the executive director of NetCoalition, which opposes the bills. "We will continue to have to educate as many members as possible."
The New York Times reports:
The comments by the administration's chief technology officials was a sign that government officials were beginning to pay attention to the cries of concern from the technology industry about the bills' ability to enable censorship and tamper with the livelihood of businesses on the Internet.

"It's encouraging that we got this far against the odds, but it's far from over," said Erik Martin, the general manager of Reddit.com, a social news site that has generated some of the loudest criticism of the bills. "We're all still pretty scared that this might pass in one form or another. It's not a battle between Hollywood and tech, its people who get the Internet and those who don't."
Reddit members today voiced a strong will to keep fighting against the laws, including support for continuing with a proposed site-wide blackout on Wednesday (along with Wikipedia and others), meant to demonstrate the bills' potential effect on information-sharing online.
"The Internet is disruptive and chaotic and it does allow things that are bad like unauthorized piracy, but the answer is not to have the federal government enforce potentially bad bureaucracy and legislation," said Martin, the Reddit manager. "That's not the way to actually solve anything."
PIPA's co-author, Senator Patrick Leahy, said last week that he would be willing to strip the bill of a controversial provision that would allow Internet providers to block foreign websites accused of violating copyrights, but critics maintain that the problems don't end there. Six Republican lawmakers have also reportedly asked Senate Majority Leader Harry Reid to delay the vote, scheduled for January 24, in order to give them more time to learn about the bill.
"We have increasingly heard from a large number of constituents and other stakeholders with vocal concerns about possible unintended consequences of the proposed legislation, including breaches in cybersecurity, damaging the integrity of the Internet, costly and burdensome litigation, and dilution of First Amendment rights," wrote the senators. "We strongly believe that the theft of American intellectual property is a significant problem that must be addressed to protect property rights," the letter continued. "However, for both substantive and procedural reasons, the process at this point is moving too quickly and [the vote] may be premature."
Related: Big Internet's Anti-Censorship Crusade [NYM]