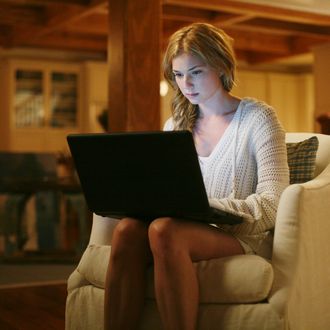 The nature of Revenge.
Photo: Jim Bridges/? 2011 American Broadcasting Companies, Inc. All rights reserved.
Zen Dance, Roman Travel Writing, or The Nature of Revenge? Available, respectively, at Dalton, St. Ann's, and Columbia Grammar, all of which are approaching $40,000 a year in annual tuition. (The most outrageous-sounding class at the similarly expensive Poly Prep in Brooklyn, at least according to the Times' rundown, is Mandarin, which actually is not a ridiculous thing to study at all.) 
So children no longer have to wait until college to spend scads of their parents' money on classes with zero real-world application. Who says education isn't progressing in this country?